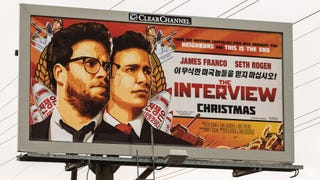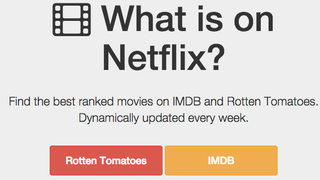 For everyone out there who's spent a feature-length-film amount of time trying to find something good to watch: What Is On Netflix is about to seriously streamline your selection process. The site lists streamables, ranked in descending order based on their respective Rotten Tomatoes and IMDB scores. Yay!
During my lunch break yesterday, I decided to do a little multitasking and give the kind folks at PayPal a call regarding an ongoing issue I was having with my account. I figured, stupidly, that a company as big as PayPal would have more than three people working the whole of their customer service wing. As the call…
IMDB has an updated iPhone app out today which is cool and fine, but one peculiar addition is the ability to "check-in" and share whatever movie or TV show you're watching. I mean, whatever, Foursquare and Facebook and Yelp were fine, but at what point does the whole check-in trend become overkill? Does every special…
I love a "man done good" story, particularly when it's about one of our favorite websites. IMDb supposedly began with founder Colin Needham watching over 1,000 films a year in the '90s, writing down the end-credits himself. [Telegraph]
Well, that took long enough. The Internet Movie Database—the sole reason that nobody can have factual arguments about movies anymore—has been turned into an iPhone app. A decent one, no less!
What does Fox have in mind for improving the experience of Blu-rays? Actually...some really great ideas, according to SlashFilm.
The original Internet Party was a pretty funny video, but I'd say that the sequel is even tighter in its execution. Watch your favorite websites—almost scarily apt in their personification—tell MySpace that it's time to stop. The actress playing IMDB is especially brilliant.
ThingM's WineM is one part intelligent wine rack, one part light show. This concept, currently on display at NextFest, works by taking bottles of wine tagged with RFID stickers and placing them onto the rack. Now if you're having Lamb Shank for dinner and want a decent Shiraz, just input into the computer that you…