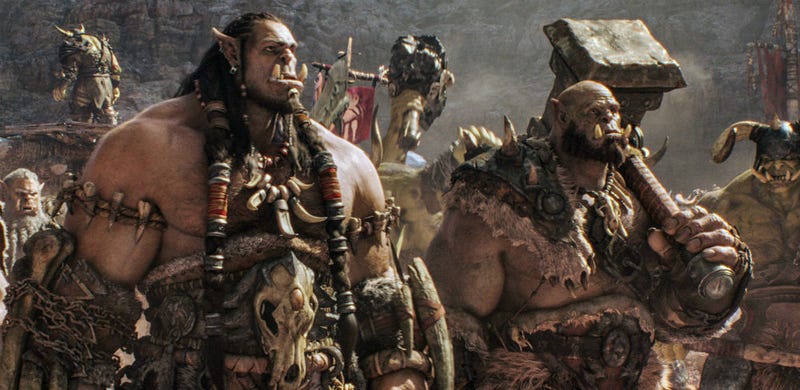 Watch two seconds from Warcraft and it's obvious that visual effects are essential to its existence. Virtually every shot contains some kind of digital element, making it a fantasy in every sense of the word. So to keep the movie grounded, director Duncan Jones told the team at Industrial Light and Magic there would…
As the next wave of leaks from the next Star Wars are oh-so-slow to trickle in, hopefully this will tide you over: A colossal collection of 140 photographs featuring Industrial Light & Magic's model-building process from 1977 to 1983. It's simply incredible.
Star Trek II: The Wrath of Khan hit theaters way back in 1982, and the film's tense space battles were realized by Industrial Light and Magic using models and old-school film effect techniques. So it was only fitting that ILM was called upon again to bring J.J. Abrams' take on the clash between James T. Kirk and Khan…
Pacific Rim pays tribute to classic monster movies and films about massive mechanical gladiators — but at the same time, this movie looks totally different than anything you've ever seen. We talked exclusively to the head creature designer, the legendary Wayne Barlowe, and VFX supervisor John Knoll, to find out why.
You probably think you already know everything about The Avengers. After all, the Marvel superhero team-up movie had years of anticipation and build-up — which actually paid off, with a movie you probably saw more than once. But there are still secrets you'd never have guessed about Joss Whedon's massive…
David Berry worked at George Lucas' special effects studio, Industrial Light & Magic, in the mid-1970s, when the now-legendary group brought Star Wars to life. He filmed everyday life around the ILM workshop, capturing special effects shot setups, model-making, and parking lot waterslide shenanigans. Now he's released…