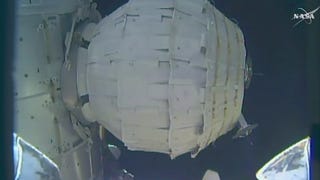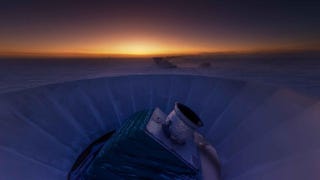 Back in 2014, physicists on a collaboration known as BICEP2 thought they had detected gravitational waves. Those claims quickly evaporated when it became clear that they had really seen patterns from cosmic dust. But they haven't given up the hunt. An upgraded version of the experiment, BICEP3, began taking new data…
Money is just tinted paper printed with different numbers on it. So what gives the ol' greenbacks its value? The bills used to be tied to the gold standard but now, it's up to The Fed to control how many bills there are. So why can't they just decide to print out ridiculous amounts of bill to make everyone rich?
Last week, physicists announced that they'd discovered evidence of gravitational waves in the early universe, which makes it more likely that our universe began with a bang and inflated from there. But that also means a whole host of other things, including possible multiverses.

If you're still a little confused about why everyone is talking about The Big Bang and gravitational waves and cosmic inflation and space and twists of light and so forth, it's okay. Much smarter people are taking care of answering those questions for humanity. But it's a big effing deal so us less wrinkled brain…
The Omni Future Almanac was published in 1982 — a year when America would see double-digit inflation and double-digit unemployment. Despite all this, the authors of the book were generally optimistic about the future of the nation. Technology, they explained, would solve many of the problems facing the country. In…
How do you sway a crowd of people angry over the cost of putting food on the table? Not by comparing their worries to the cost of buying an iPad 2.
A hypothetical "inflaton" particle fueled the universe's initial expansion out of a single atom - all in the fraction of a nanosecond. And we might soon find the particle responsible. Get the scoop via New Scientist.
I've been impressed by Nils Voelker's work before, but frankly I wasn't sure how his new piece, a wall of 108 plastic trash bags inflated by computer cooling fans, could be that good. Then I watched the video. [NilsVoelker]