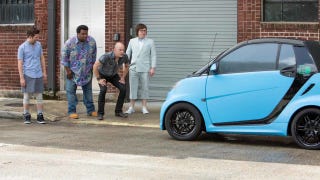 With each passing breakthrough in artificial intelligence, we're asking our machines to make increasingly complex and weighty decisions. Trouble is, AIs are starting to act beyond our levels of comprehension. In high frequency stock trading, for example, this had led to so-called flash crashes, in which algorithms…
After we published reader IT job horror stories, we received more than a 1000 comments, and you kicked it up to a whole other level. From finding porn on church systems to working IT in actual warzones, you've been to computerized hell and back.
In just 40 years, our whole civilization has become dependent on the Internet, in more ways than we could count. So when you hear activist groups threatening to crash the whole thing, or doomsday preppers warning of a global Internet failure, it's pretty scary.
In 1895, Paul Otlet invented the first search engine: he accepted factual queries by mail, and combed through his collection of over 400,000 index cards for the answers. But even more impressive are Otlet's remarkably prescient essays on the future information technology. In his 1934 work, "Traité de documentation,"…