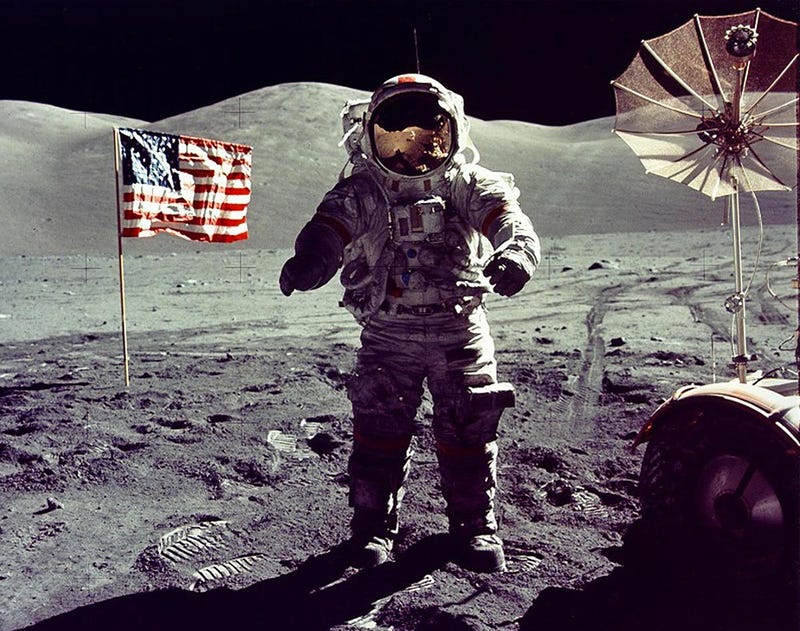 On December 11, 1972, Apollo 17 touched down on the Moon. This was not only our final Moon landing, but the last time we left low Earth orbit. With the successful launch of the Orion capsule, NASA is finally poised to go further again. So it's important to remember how we got to the Moon — and why we stopped going.
James Bond is known for his insane gadgets, but also for his totally unglued villains. When it comes to Rube Goldberg schemes, James Bond's enemies reign supreme. To prove it, we've got a clip where Blofeld hypnotizes a woman to love chickens. It's just one of the most insane James Bond villain plots of all time.
Science fiction and fantasy offer a rich legacy of great books—but that abundant pile of reading material can also be daunting. So sometimes, it's easier to fake it. We asked some of our favorite writers, and they told us the 10 books that everyone pretends to have read. And why you should actually read them.

I was a happy child, but I didn't have such a happy childhood. Other kids didn't get my weird vibe, especially in elementary and middle school. And one year in particular, we moved to a new city and a new school, and things got ugly. Only one thing kept me from losing my shit: Star Blazers.
It's tough to be a superhero. Not only do you have to drop everything and get into a brawl at a second's notice, but you're frequently misunderstood. Superheroes' personal lives are a mess — especially their sex lives. But it gets worse. Here are 10 superheroes who are physically unable to have sex. Ever.
Space colonization has reached an impasse, for reasons far more fundamental than a lack of money for the Space Shuttle program. There is simply no way humans can travel easily offworld without using massive amounts of rocket fuel to escape the gravity well — and that's both expensive and environmentally unsustainable.…