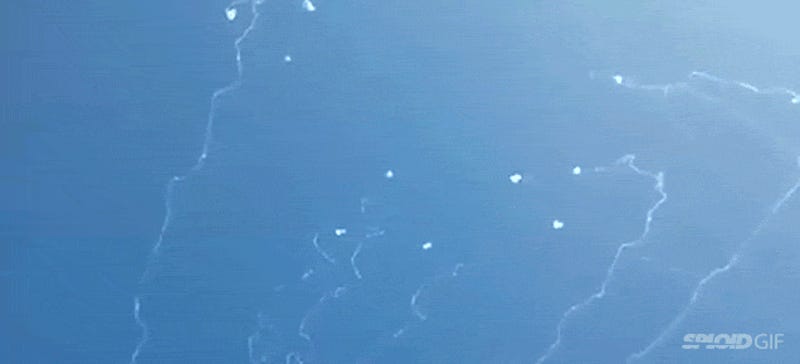 Here's Israel's Iron Dome chasing down 15 rockets in the air at one time and well, it's crazy. Recent footage of the Iron Dome shows the defense system working and it's like a firework show mixed with an air chase sequence that eerily resembles smokey tentacles reaching out to the sky.
Israel got itself into a little mini-war in Gaza, and Hamas is firing off an extra dose of rockets into the Holy Land. What's (maybe) stopping them? Something called the "Iron Dome"—and what exactly is an Iron Dome?
Given Israel's rather, ahem, tumultuous relationship with its neighbors, it has certain unique security needs—like a solid air defense from short range rockets and mortars fired over the Gaza border. That's why, to defend its civilian centers, Israel has recently deployed an anti-ordnance system known as the Iron Dome.