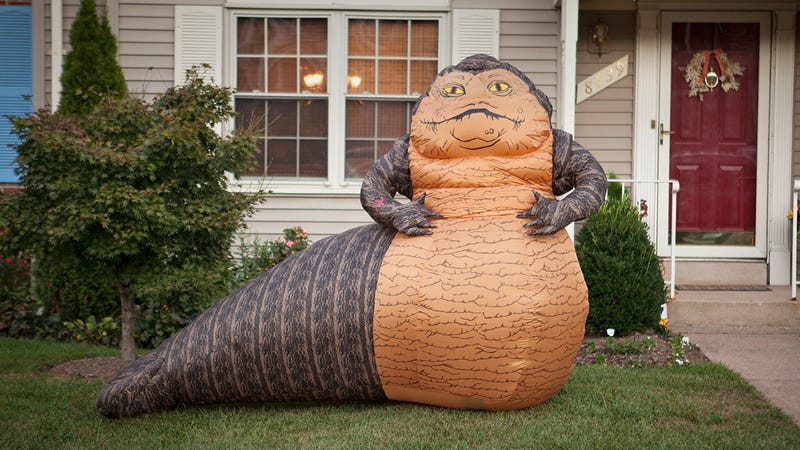 You might look at this six-feet tall inflatable Jabba the Hutt and see the perfect way to decorate your front yard for Halloween. But look harder and you'll see it's actually perfect for any holiday or celebration—be it Christmas, St. Patrick's Day, a wedding, or the arrival of a new baby.
Arguably the best thing about the original Star Wars trilogy are the puppets. As George Lucas was not yet visually unleashed by CGI, these films had to work within technical limitations to create the bold and ambitious scenes that the scrips demanded. And no puppet (except, maybe Yoda) was as memorable or complex as…
There is a universe where the last Star Wars action figures came out in 1985, the Battle of Endor took place on Kashyyyk, and the prequels were actually a three-night-long PBS mockumentary — directed by Errol Morris — on the vagaries of moisture farming. Suffice to say, we don't live in that universe.
Folks who attend the Star Wars Celebration collecting panels will have a chance to collect 16 puntastic mini-cereal boxes. (Hothsted Flakes! Frost = cold! Get it?) Star Wars Celebration runs from August 12-15 in Orlando, Florida. [StarWars.com via Super Punch]

I doubt the makers of this costume have ever actually seen Star Wars, because this is downright terrible. But if you're looking for an ugly sleeping bag you can wear to parties, here you go. [Product Page via Boing Boing]