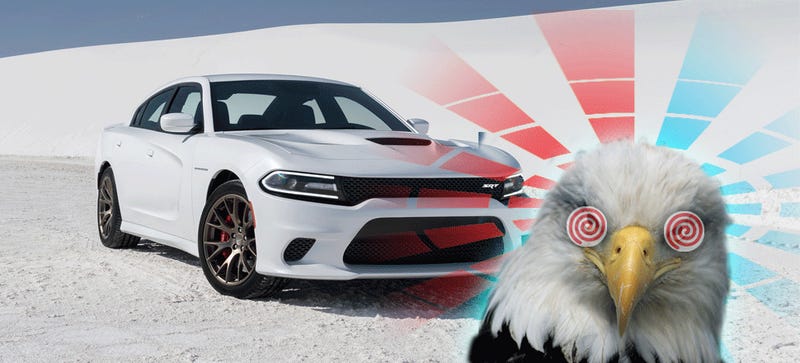 There's really only two things you need to know about the 2015 Dodge Charger Hellcat: it may be the most American car you can buy right now, and it's absolutely, unrepentantly clamshit insane. The idea of a well-appointed four-door family car with enough power to liquify everyone you love is crazy. And wonderful. But…
Look, I'm not going to write a whole review just to trash a car. The 2015 Chevrolet Malibu, despite vast improvements from previous models, still has a long way to go. And we'll hopefully see these in the next model! But it does have an ace with its mobile hotspot feature.
If Ferdinand Piëch hadn't set his engineers on a course for 1,000 horsepower and 250 mph (Hello? Bugatti Veyron?), sports-car science projects like the Porsche 918 Spyder might not exist today. But he did, and it does. What's the 918 like to drive? Let's find out.
Comedian Bill Hicks once said, "Money can't buy happiness, but it can buy a jet ski, and you never see an unhappy person riding a jet ski." Mr. Hicks, and most of those who have copied his quote since, never saw someone ride Kawasaki's new 310-horsepower jet ski, the Ultra 310. The rider of this brutish machine may be…
Volkswagen wanted to build a 235 MPG car. Now, 15 years after setting that challenge for themselves, they've exceeded their goals in almost every way. The VW XL1 is built like a supercar, looks like a spacepod, feels like a production model and crosses the Autobahn while using barely 0.004 gallons of fuel every…