Do you like being that extremely annoying person at parties, concerts, or sporting events that everyone wishes security would quickly escort away? That's all but guaranteed if you show up with the Deaf Leopard: a CO2-powered handheld horn that's as loud as a passing train.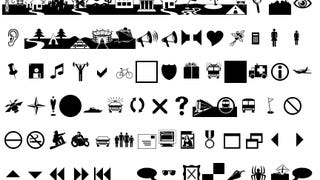 It's generally not a good thing to be biased. Sure, you can have your opinions, you can even cling to them strongly, but if they start actually altering your perception of reality, things can get messy. Lucky for you, hard-to-read fonts are here to the rescue, and might be able to save you from opinionated ranting.
Here's a video of New York's single most annoying individual 1) taping a teenage girl's ass as she poses in Times Square, and 2) proclaiming obnoxiously his right to do so. He's right, though. [Gothamist has the crotch shots. Classy.]
Steve Jobs may like interacting with his public via email, but the same can not be said for AT&T CEO Randall Stephenson. One guy emailed him twice in two weeks and was threatened with a C&D. Yikes.
The Phantom Keystroker has gotten an update, allowing you to make a victim's computer randomly type garbage text, move the mouse or turn on caps lock. Hilarious?
There are few practices as stupid, simple and damaging to the environment as wasteful packing. Take a look at this ludicrous box that Dell used to send a 2GB thumb drive. It's about 100 times too big, and it's not just wasteful because of the cardboard used. I, for one, am sick of seeing crap like this.
Apparently incredibly sexy tipster Elizabeth's Wii-difficulty at Best Buy aren't unique, nor are they limited to Best Buy. The combination of Black Friday and two massive console launches have brought out the worst behavior in some retail employees, and here are a few.