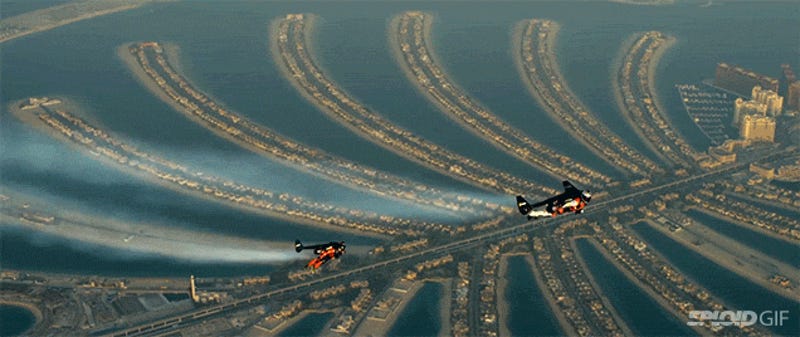 Watch as Jetman Yves Rossy and his protege, Jetman Vince Reffet, take their crazy jetpacks to the skies of Dubai and tour the city like Superman would. It's unbelievable every time I see them soar through the air like fighter jets, busting moves and tricks that only stunt planes dare to try. Except they're not in a…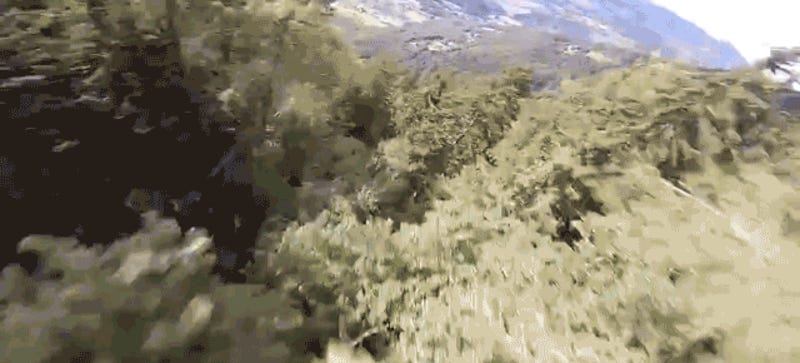 Wingsuits allow humans to fly like birds, at least for a finite period of time. As such, the combination of speed and using your body for control is clearly highly addictive, and as you can see in the video below, totally exhilarating. The truth is that there are also clear military applications for the technology…

Our favorite flying human Yves 'Jetman' Rossy is up to his old tricks again of making us all feel like tiny little life wasters. This time, he took a majestic flying tour around Mt. Fuji in his quad rocket-powered jetpack that can go as fast as 185mph. Just look at him zoom across the sky like Iron Man. So incredible.
Yves "Jetman" Rossy's exploits have been well-documented over the years. He's crossed the English Channel, the Grand Canyon, and flown alongside a B-17 bomber with a jet-powered wing strapped to his back and nothing else. He's crazy in the best way possible. We caught up with Yves yesterday to chat about what's coming…
Yves Rossy has been scorching the sky as Jetman for years now; he's traversed everything from the Grand Canyon to (most of) the Mediterranean Sea. But I'm not sure anything he's done to date is as wonderful as his recent stint as a B-17 bomber's literal wingman.
Well! Here's something that will make you feel like a tremendous coward. Not only is flight enthusiast "Jetman" Yves Rossy unafraid to strap on a giant winged jetpack, he flew across the Grand Canyon with it. Very, very quickly.
Yves Rossy is an absolute lunatic, but we love him for it. He has been involved in human jet-powered flight since 2001, back in April he survived a potentially life threatening incident when his jet wings encountered problems mid flight. Since then he has been working on repairing and improving the system, he has been…
Let's hear it for the Swiss, who are probably seen as the most boring of Europeans. Remember Orson Welles' character, Harry Lime, in The Third Man? "In Italy for 30 years under the Borgias they had warfare, terror, murder and bloodshed, but they produced Michelangelo, da Vinci and the Renaissance. In Switzerland they…