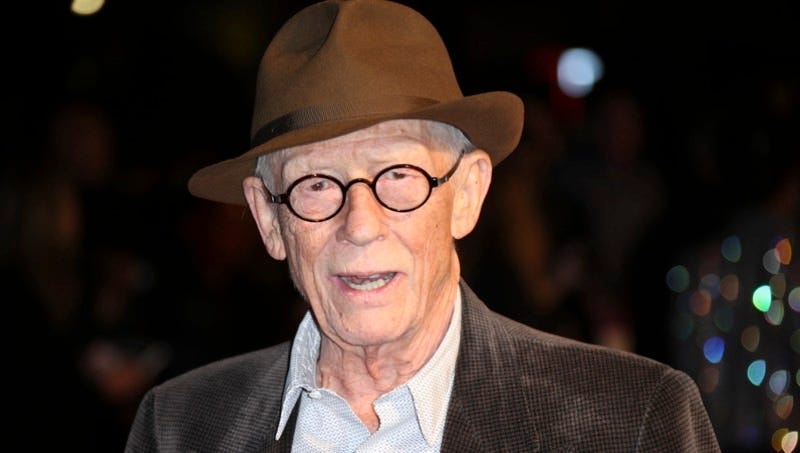 Sad news today, not just for scifi fans, but for fans of great actors: John Hurt has reportedly died at the age of 77. His vast resume encompassed over 50 years, and included works like The Elephant Man, 1984, Alien, Harry Potter and the Sorcerer's Stone, Hellboy, Doctor Who, and V for Vendetta, to name just a handful.
We've only seen a brief snippet of John Hurt's Time-War-ravaged incarnation of the Doctor, just his appearance in Doctor Who's 50th Anniversary in 2013. But next month, that's going to change, with the release of the first in a series of War Doctor Audio plays—and you can hear Hurt in action right now!
The War Doctor is back! John Hurt's conflict-ravaged incarnation of The Doctor has (so far) only made an appearance in Doctor Who's 50th anniversary special, but that's about to change: Big Finish have announced that John Hurt will reprise the role in an ongoing series of audio plays set during the Time War.
There are plenty of reasons that Alien might be deemed a bit intense for younger viewers. After all, that scene where the little xenomorph tyke bursts out of John Hurt's chest has given many a grown person nightmares. But it wasn't the violence that earned the film an X-rating from the British Board of Film…
Must-see movies are futuristic classics that shouldn't be missed. Of course, not every must-see is perfect. That's why we've rated them 1-5 on the patented "crunchy goodness" scale. Written by Jason Shankel.

Title: Contact
Date: 1997

Vitals: Jodie Foster, surrounded by the likes of Matthew MacConaughey, Tom Skerrit,…