The fact that the previously very-dead Jon Snow is now very not-dead on Game of Thrones is perhaps one of the worst kept secrets in the show's six-year history. But that didn't stop the production team from trying to keep his return under wraps—and they went to some pretty crazy lengths to do so, like banning his name.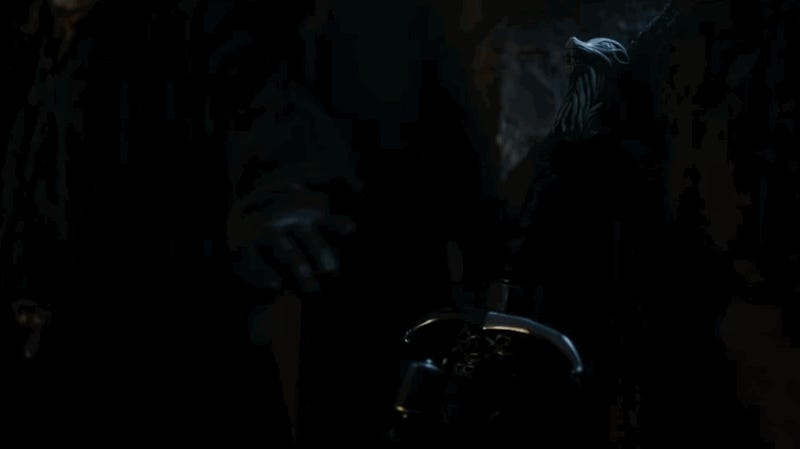 The first big trailer for Game of Thrones' sixth season ended with an awesome stinger of Davos Seaworth drawing Jon Snow's sword from its sheathe, ready to hack someone to pieces. But a new clip from the show's premiere gives us some context for the badass moment, and there's a lot more going on than we thought.
These days, creators struggle to keep the details of their upcoming movies and TV shows from leaking on the internet, so they can preserve their big surprises. And this leads to some pretty feeble attempts at misdirection, with cast and crew vehemently denying what everybody already knows. Sometimes, it works.…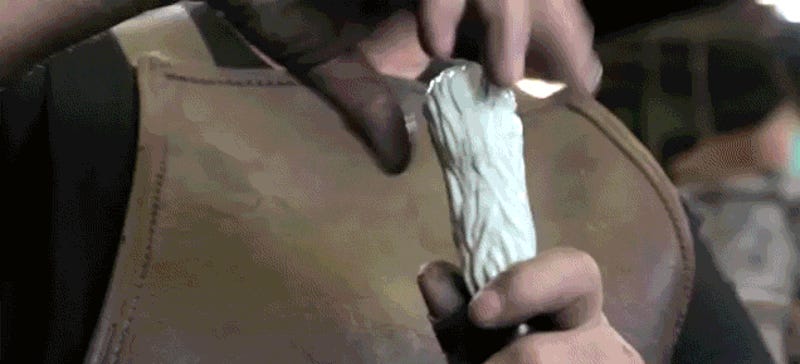 Though it's not forged from Valyrian steel, master swordsmith Tony Swatton made a pretty perfect real life version of Jon Snow's Longclaw sword from Game of Thrones. The sword's pommel has a nice ivory replica of Ghost, the hilt is exquisitely knotted and the blade is as ginormous and intimidating as it should be.