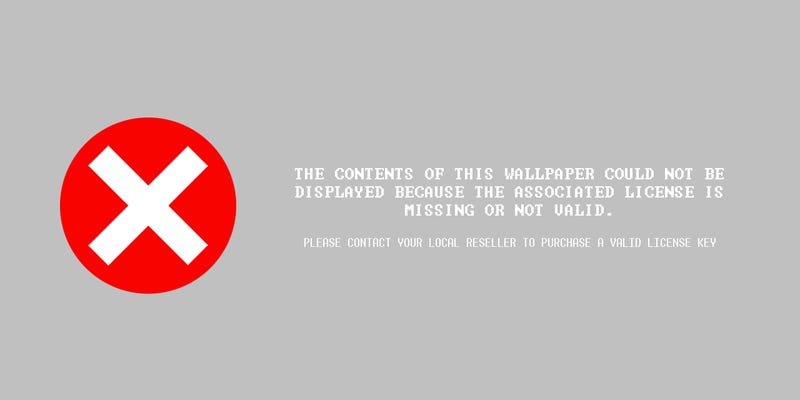 If you have ever tried scanning or photocopying a banknote, you may have found that your software—such as Adobe Photoshop, or the embedded software in the photocopier—refused to let you do so. That's because your software is secretly looking for security features such as EURion dots in the documents that you scan, and…
O Romeo, Romeo, wherefore art thou Romeo. Even if you failed English class, you'd recognize that phrase anywhere. It's from Shakespeare's Romeo & Juliet. But would you recognize this phrase: O Romep+ Rpldo wiepffnre arr!riov Romep@. That's Shakespeare too. If Shakespeare was compressed over and over again by JPEG.
One obvious way to speed up continuous shooting bursts on DSLRs is to drop the image format down to JPEG, which takes less processing power to deal with than RAW. But, since JPEGs are compressed, you lose a lot of info, which doesn't cut it for a lot of photo folk. Canon and Casio think Microsoft's JPEG XR (formerly…
Microsoft's HD Photo standard is now officially tapped to become JPEG's successor by the Joint Photographic Experts Group, but it'll be known as JPEG XR.
Microsoft's HD Photo standard, which compresses more easily than JPEG2000, could be the next generation JPEG. [Ars]
If all digital photo frames are starting to look alike, try this Mustek PF-A1020BC with its big 10-inch LCD and swappable frames, coming with silver, "frosted white," or Mahogany faceplates. Pictures should look pretty nice as the 9.5-inch viewable area displays at a 720 x 480 resolution, and you can store around 45…
Canon's PowerShot G7 doesn't feature raw mode support and that upset quite a few people when it was released just a little while ago. We've also been wondering why Canon would seemingly go out of its way to not include a feature that many higher-end digital cameras just throw in nowadays. The official response from…