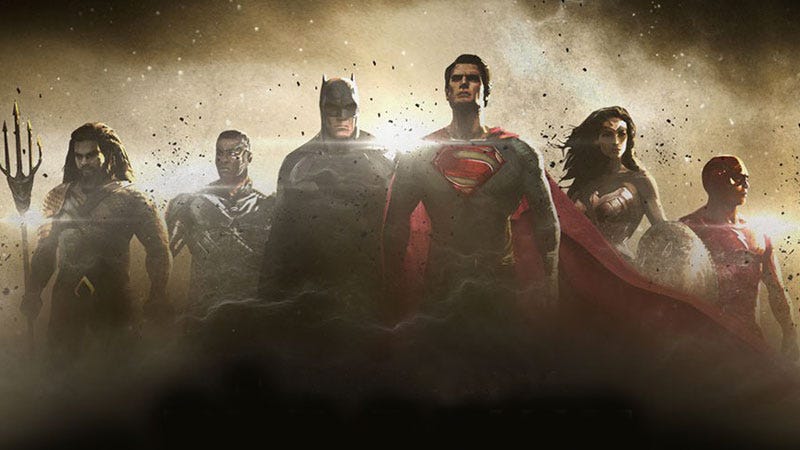 After Batman v Superman, we all pretty much knew who the villain of Justice League would be, right? Darkseid. Lex Luthor seemed to tease him in one of the film's final images, talk about a being from beyond in his last speech, and we even see his symbol in Batman's dream. But this may not be the case.
Watching the trailers, reading the interviews, there's no doubt that Batman v Superman: Dawn of Justice is going to be a dark movie. Both literally dark, as lots of it takes place at night, and tonally dark, in that it'll deal with some deep issues. But the film's writer says things aren't going to stay that way.
Warner Bros. has announced that Zack Snyder's two-part Justice League film will start shooting on April 11. That's mere days after the opening of Batman v Superman: Dawn of Justice—and the news comes after several weeks of speculation and uproar overs rumors that the studio was worried about Snyder's Batman v Superman.