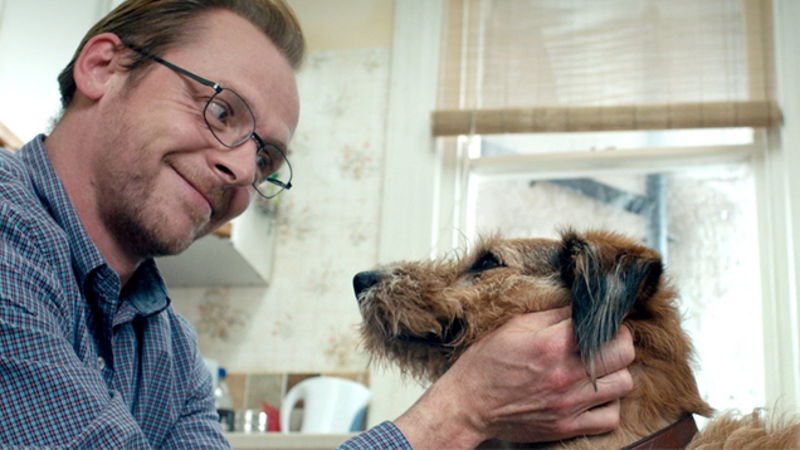 Sci-fi comedies rarely have a weight of expectation like Absolutely Anything does. A script 20 years in the making. The first movie from Monty Python's Terry Jones in decades. A cast made up of British comedy icons. A premise that allows.... well, absolutely anything. And it fails to do anything significant (or funny)…
Total Recall is like Bourne Identity met Blade Runner, then had an ugly tabloid breakup followed by a nervous breakdown and a tell-all book. This remake of the 1990 cult classic Total Recall has all the ingredients of greatness, but squanders them. The result is an opulent film, packed with shiny details, that never…
The one thing saving the Total Recall movie from being written off as "yet another remake" is the presence of Bryan Cranston as the big bad, Cohagen. Watch the very first Cranston clip in which he yells at his lady muscle, Kate Beckinsale. Stay out of my territory, Quaid!
Kate Beckinsale gets super snarky, leading a team of robots to destroy Colin Farrell and his possible ex-girlfriend Jessica Biel. We like the action in this latest Total Recall clip — but we also love the robots, something we thought was possibly secondary to the movie. The more we see of these shiny bots, the more…
Death-dealing vampire Selene and her tight, tight pants are back, in what is surely the most violent addition to the Underworld franchise. With original series director Len Wiseman stepping out of the director's chair, will this supernatural "underworld" finally get a color pallette beyond the ubiquitous teal? Of…
It's the franchise that just won't die, Underworld! Once again we journey to the land of sky-blue eyes, pleather pants, and unlimited ammunition supplies. Underworld: Awakening takes place in a future where Selene has been frozen because it looks cool. Then there's a little girl and a super werewolf! Hey, it's …
Megan Fox may have been sexy enough to use the 3K resolution Red Epic video camera to shoot with, but the sexiest woman alive needs 5K. Kate Beckinsale is an extra 2K sexier than Megan Fox.