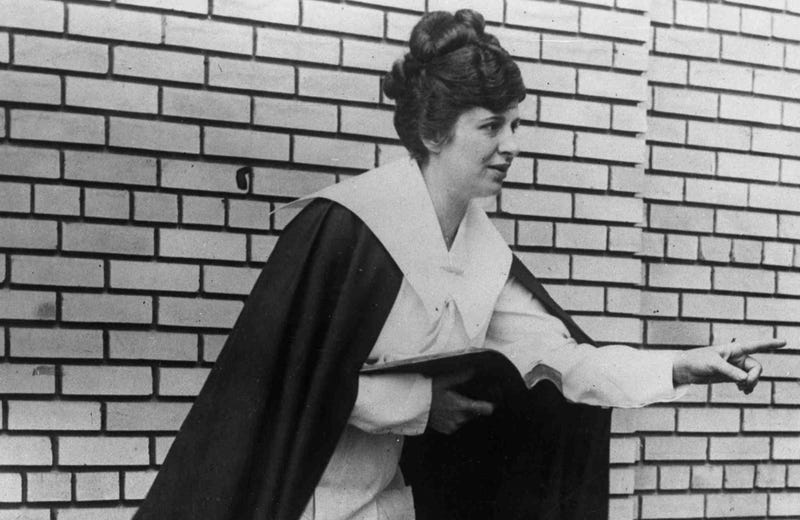 Evangelist Aimee Semple McPherson became a superstar after founding her church in 1923 Los Angeles; her Foursquare Gospel teachings still have millions of followers today. But she made her mark on history beyond religion, too—by mysteriously vanishing for five weeks at the height of her fame.
Being held for ransom sounds terrifying and grim — especially in this day and age, when terrorist groups often kidnap people to achieve political goals. But once upon a time, most kidnappers simply wanted to get rich. Stupidly, bizarrely rich. Here are the 6 craziest and most overcomplicated kidnap schemes.
In this slightly uncomfortable video captured by Earth Touch, watch a female fur seal give birth near Capetown, South Africa. And then watch another female kidnap the infant pup before it's even left the birth canal. Fair warning: the video is fascinating but not for the squeamish.
In the meeting room of a La Quinta hotel on the northernmost outskirts of Las Vegas, near the entrance to Nellis Air Force Base, the company OnPoint Tactical hosted the most recent iteration of their "Urban Escape & Evasion" course.
Yevgeny Kaspersky, head of mega-antivirus firm Kaspersky Labs, probably has a lot of enemies in Russia—a country where cybercrime rakes in the rubles. So it's not entirely surprisingly that Yevgeny's son has been kidnapped and held for ransom.
Despite repeated pleas from family, friends and the FBI, Verizon took its sweet time getting around to helping out in the search for woman in Kansas City who was last seen being abducted on camera in a Target parking lot. When a technician did finally arrive three and a half days after being initially asked, they were…
Mexico has a pretty serious kidnapping problem-so serious that there is now a market for a $4,000 RFID implant procedure (plus a $2,200 annual fee) that promises to help track victims down. The system uses an implanted capsule under the skin that talks to an external GPS transmitter that you'll need to be kidnapped …
This honestly sounds more like the plot of a Cheech and Chong movie than a news story, but apparently it's true. In China, a kid named Yang was so upset that his parents wouldn't buy him a Wii that he got together with a couple shifty individuals and faked his own kidnapping. They then demand a ransom of about $1,400…