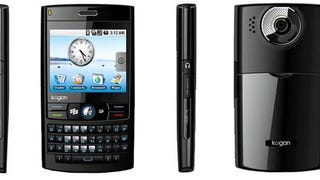 Well shoot—the Kogan Agora, widely believed to become the next Android Handset (as well as Australia's first), is now delayed indefinitely. The reason: potential future compatibility issues with the smartphone's screen.
Despite its blurry focus and dodgy reflections, this video of the Kogan Agora—following yesterday's requisite in-the-wild fuzzy photos—is an official release. Poor production values aside, the Agora is looking puhhhrreeetyyy good.
Just days before its CES debut, the Kogan Agora Pro Android phone has been captured in the wild for the first time with a standard array of blurry photographs.
The brief, not-really-a-race for the second Android handset looks to have been decided as the Kogan Agora will be out next month (in Australia). But now QIGI has shot back with some actual footage of a working i6 phone.
The Kogan Agora Pro has popped up in Australia as the latest Android handset and is available for international pre-order. The phone has a 2.5-inch resistive touchscreen, QWERTY keyboard, 3G and GPS for $399.