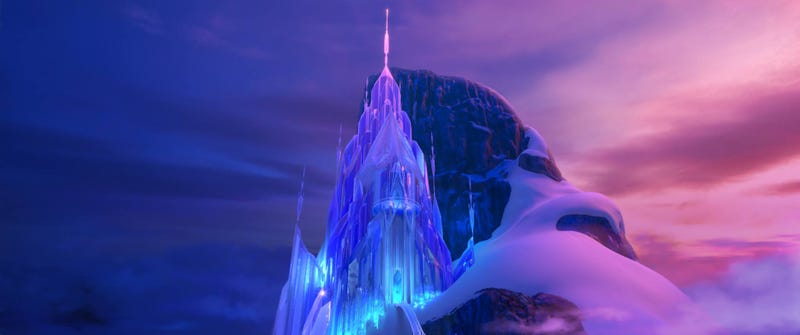 Wreck-It Ralph was a revelation: a fairytale for the videogame age about the true meaning of villainy and heroism. Now Ralph's cowriter, Jennifer Lee, has written and co-directed a new film, Frozen, in which one of the all-time great fairytale villains gets a whole new outlook.
Veronica Mars is back and kicking all sorts of ass. At yesterday's Veronica Mars Comic-Con panel, showrunner Rob Thomas, Kristen Bell, Enrico Colantoni, Ryan Hansen, Tina Majorino, Jason Dohring and the rest of the cast reassembled to show off the first footage from the entirely fan-funded Veronica Mars movie. Plus,…
Dreams do come true! Rob Thomas, creator of the quippy cult detective series Veronica Mars has decided it's finally time to make that Veronica Mars movie we've been obsessing over for years. Thomas has launched a Kickstarter campaign in hopes of crowdfunding the $2 million budget.
In Andreas Nilsson's video for Yeasayer's latest single, Kristen Bell is the caretaker of a half-cute, 100% disturbing head-spore creature that looks like it deserves Kurt Russell's flamethrower. This video tugs your heartstrings in the creepiest way possible.
Astro Boy star Kristen Bell explains why we'll fall in love with the movie's robot hero, in this exclusive video interview. And at the movie's panel, the director revealed Samuel L. Jackson is playing a killer robot.
Fans who saved Chuck for another season are now wondering what lies ahead for the denizens of the Buy More. Tight-lipped producers are hinting at revealing some secrets at San Diego Comic-Con, but here's what we want to hear.
Our favorite teen detective, Kristen "Veronica Mars" Bell, joins the A-list cast of Imagi's Astro Boy. Bell will play the female lead, joining Nicolas Cage as De. Tenma and Nathan Lane as HamEgg. Astro Boy follows the construction of a friendly robot boy who is eventually forced to fight crime in a not-so-friendly,…
The Dark Knight's sequel will feature Catwoman, the Riddler and Harley Quinn, as played by Marion Cotillard, David Tennant and Kristen Bell - or, at least, that's the dream of one particular artist who's come up with posters for his version of Chris Nolan's third Batman movie. Click through to see full-size images.The…
Today's morning spoilers is all about television, including some stuff that won't come to pass until next fall. Find out which regular character may not be back on Heroes next year, and which surprising cast member will make a return appearance on Doctor Who. We also have some new hints about next year's Stargate:…