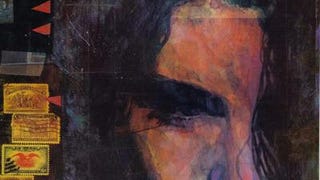 So the next Nextflix show after Daredevil will be Jessica Jones. And there's a very good probability that Krysten Ritter will play her (I'm hedging my bets, since there's no official announcement yet, but it looks really good for Ritter). But who, you ask, is Jessica Jones? She hasn't been around as long as, say,…
Now it can be told! NBC has put a television adaptation based on my novelette "Six Months, Three Days" into development, with Krysten Ritter, Eric Garcia and David Janollari producing. I didn't really think this was actually going to happen, and I am kind of gobsmacked.
You've already seen our massive gallery of images from Vamps by Amy Heckerling (of Clueless fame). Now get an eyeful of cult goddess Sigourney Weaver, vamping it out as the movie's big bad.
Let's all hope and pray that Amy Heckerling has the know-how to make a charming and clever vampire romantic comedy. If not, then her latest project Vamps could open the floodgates of vampire Sex And The City rip offs.