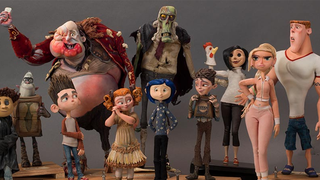 Part of the appeal of Laika's stable of films is their fantastic hand-made aesthetics. They're all stylistically interesting, but the commitment to traditional stop-motion animation is what makes them so great - and also means that next month you could own a little bit of Coraline, Paranorman or Boxtrolls!
If you're located in Northern Alberta, are interested in space travel, aren't afraid of heights and need $25,000 (and won't mind when you explode in mid-air and can't spend it), have I got a Craigslist ad for you!
Astroblogger Leroy Chiao belongs to an elite, exclusive club of earthlings who have ventured into space. Also in that club? Animals. Lots of them. This is tribute to the world's bravest "astronimals."