How big is this landslide in China's Tonzang valley? Big. So big that it created many (many!) new lakes. So big that, at just one of its three major points of origin, it shifted 395 million (million!) tons of earth. But it didn't just happen—it actually occurred back in July. So why are we only seeing it now?
A major shallow earthquake hit near Kathmandu in Nepal just before noon on Saturday local time. Between high population densities, intense prolonged shaking, unstable slopes, and inadequate buildings, this has the makings of a very nasty disaster.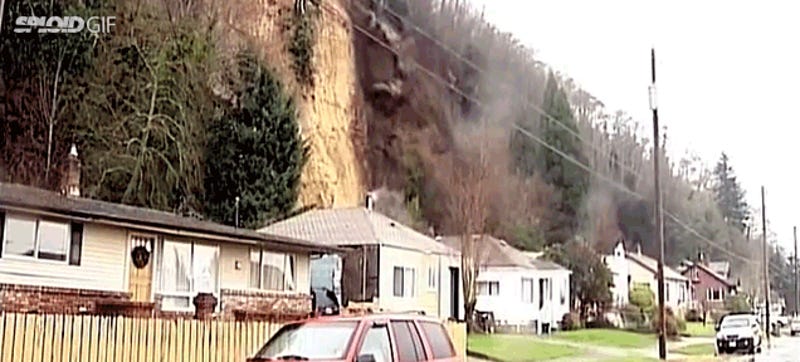 It happened this Monday in Hoquiam, Washington: A landslide caused by the heavy rain now affecting the region—which "has prompted the National Weather Service to issue a flood watch for much of Western Washington"—knocked an entire house off its foundation, moving it several feet towards the street.