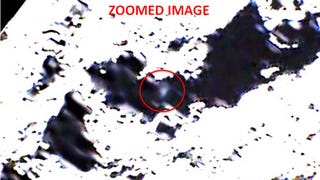 So that anticlimactic moon bombing NASA attempted the other day may have kicked up a little dust, instead of absolutely nothing as once feared.
Really? This was it? Some choppy footage and few dudes high-fiving in what we're pretty sure to be a Kinko's? This is what it looks like when Man bombs the moon at 5,600mph??
In case you missed it, NASA is bombing the Moon tomorrow morning at 7:31AM Eastern/4:31AM Pacific. Here you have a simulation of the projectile's approach, which will cause a 30-mile high plume. Check out how to watch it here.