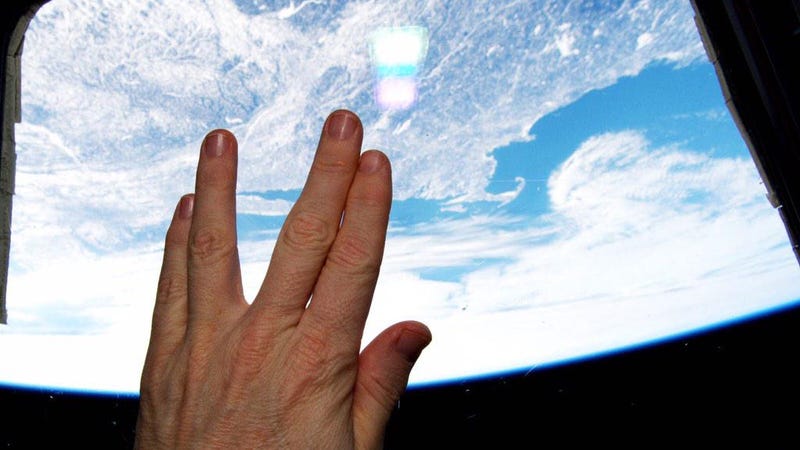 Since Leonard Nimoy passed away yesterday, tributes have been pouring in from around the web. But this one, posted without comment from NASA astronaut Terry Virts aboard the ISS, is probably the most touching. LLAP.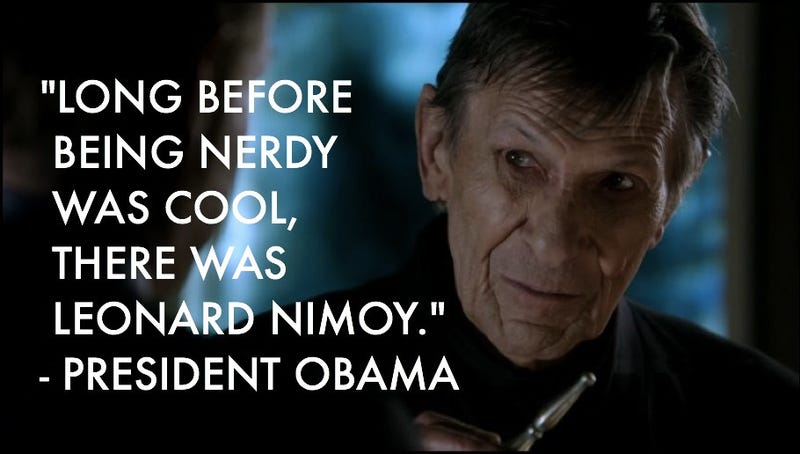 Leonard Nimoy passed away today. But his memory and legacy will live on forever in his fans and the lives of the people he touched — which is easy to see because right now because Twitter, Instagram and the rest of the Internet is teeming with touching Nimoy tributes. Here's how the world is responding.
My buddy Scott is this big time photographer who shoots all sorts of famous people. So, when news of Leonard Nimoy's death broke this morning, he had a fun little anecdote to tell me about the Star Trek actor and his favorite cell phone.
I'm trying not to cry as I write this. Actor Leonard Nimoy has passed away at age 83, leaving behind a legion of grieving fans who have loved him all their lives, and millions of honorary "grandchildren" like me.
J.J Abrams' Star Trek took the original characters in a new, wonderful direction, but that doesn't mean people still can't enjoy the boxy look of the original series with this sharp-looking tricorder replica.