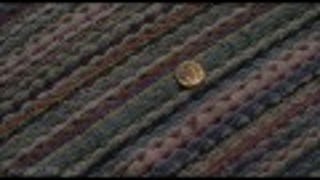 That's a crucial lesson that you'll learn from the movie Leprechaun: Back 2 Tha Hood. A lot of this movie is on Youtube thanks to MovieClips, and it actually looks worse than its criminally insane predecessor Leprechaun 5: In Tha Hood.
The first clip from the WWE-produced horror film Leprechaun: Origins is out. And we're now even more sure that Leprechaun: Origins should just be retitled Baby Fish Mouth: Origins, because it makes no sense. Watch the leprechaun growl like a tiger and eat people. So this isn't a leprechaun at all, is it? WARNING…
Lionsgate has hired a screenwriter Harris Wilkinson to remake its classic Leprechaun horror movie. And according to Deadline, Lionsgate "already set the WWE wrestler Hornswoggle to play the creature when the project was unveiled as the first in a two-film deal between Lionsgate and WWE Studios." That is a real thing…
Horror's most obnoxious leprechaun has already been in space, so in Leprechaun 5, he comes to "da hood." Watch the leprechaun rap and use mind control on gold-lame-wearing "fly girl" dancers. Oh, and click through for Travis Mayweather in drag.