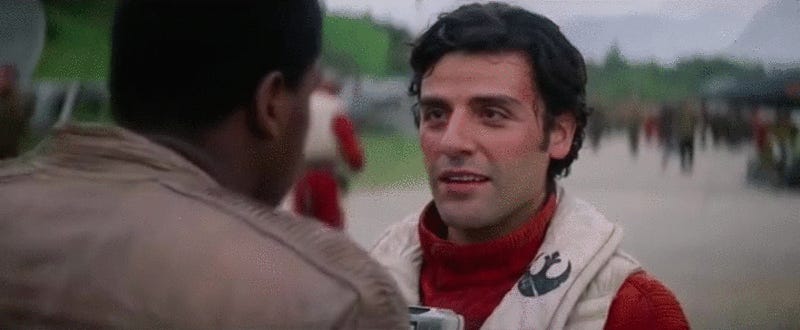 Every year, the Gay & Lesbian Alliance Against Defamation (GLAAD) releases a "Studio Responsibility Index" that analyses the visibility of LGBT characters in the last year of movies. It was not a great year for Disney—but GLAAD has pointed to a galaxy far, far away where they could easily make some improvements.

When All-New X-Men #40 released, a major topic of discussion was the fact that a younger, time-displaced Bobby Drake, a.k.a. Iceman, came out as gay. But ever since, fans have wondered if this meant the present-day Bobby was simply in the closet, or maybe not gay at all. Seven months later, we finally have the answer.
When Wildstorm became a DC Comics imprint, Midnighter became one of DC's greatest gay characters. As part of DC's recent publishing revamp he's finally gotten a new solo series, a first in nearly a decade—and so far, Midnighter represents one of the best portrayals of an out superhero in comics right now.
This week saw the launch of Constantine: Hellblazer, a new DC ongoing series for everyone's favorite British Occult Detective. And while its first issue is enjoyable in and of itself, it has one notable little element to it: The comic is portraying John Constantine's bisexuality more openly than ever before.
In response to a Star Trek writer's excellent rebuttal to a homophobic reader, we've had a lot of discussions in the last 24 hours about diversity in science fiction, how Star Trek should show a wider ranger of sexualities onscreen, and why alien sexuality and reproduction shouldn't necessarily resemble that of…