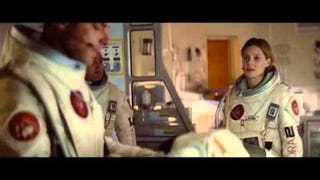 Ruairi Robinson, the brilliant mind behind the chilling bad robot short Blinky™, has made a space movie starring Liev "Sabretooth" Schreiber. Behold, the very first clip from Last Days on Mars.
In forthcoming flick Repo Men, Jude Law and Forest Whitaker play baddies who cut you open and rip out your mechanical organs when you can't pay. It's like Repo! The Genetic Opera, but with less singing and awesome actors.
The new Victor Creed, LIev Schreiber, let it slip that he was originally approached for the role of a young William Stryker in Wolverine, but his knowledge of Sabretooth steered producers in another direction.