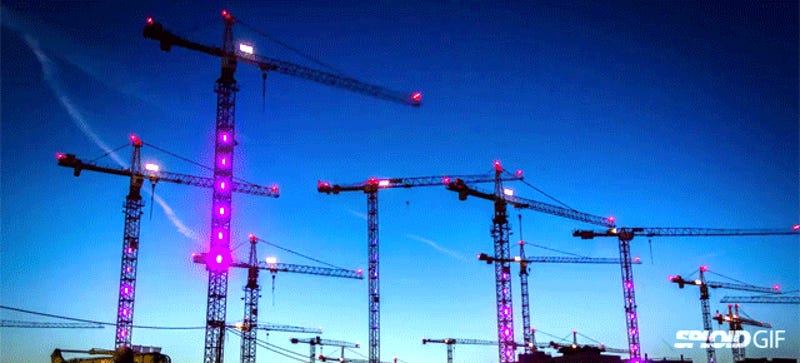 There are 42 tower cranes working together to build a brand new city district for more than 20,000 people in Vienna, Austria. It's the biggest construction site in Europe right now. But it's not always work work work for the cranes, they get to dance in a fun light show on their off day. Watch them get down and light…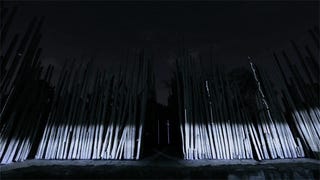 Ooh, lights. Pretty. It's like stepping into an enchanted forest from the future. Romain Tardy and Squeaky Lobster created this installation called The Ark during Proyecta Oaxaca at the Ethnobotanical Garden in Oaxaca, Mexico. It's built around the cacti that line the heart of the garden and the installation projects…
Niagara Falls is always powerfully beautiful. A frozen Niagara Falls is even more impressive, like pressing pause on nature to hear the silence. A frozen Niagara Falls filled with colors from a light show? Just look. Photographer Michael Muraz showed us these amazing images of Niagara Falls and the frozen colors make…
As if the Sydney Opera House wasn't already striking to behold, a group of Australian artists called "The Spinifex Group" have made it even wilder. As part of Sydney's "Vivid" festival—which started on Friday—the Opera House will be home to a crazy projected light-show for the next several weeks. And it's awesome.
Is this a picture of a soldier shooting lasers against the night sky? How did they make the beams bend? They twist and turn like bolts from a Tesla coil! Sadly, no. It's just a fantastic picture of a Marine launching a PL-87 Stinger Missile at a flying drone in a training exercise. It's so gorgeous.
Atlantic City's Boardwalk Hall, yesterday, debuted Duality, a sound and light installation, commissioned by The Atlantic City Alliance as part of their effort to restore the city's once-glorious reputation—think HBO's Boardwalk Empire.
[ via ]
It's so surprisingly fantastic and magical that I'm going to go buy steel wool and light it on fire right now. It's like having front row seats to an intergalactic light show. [Boing Boing]
The Astronomical Clock in Prague's Old Square displays not only time but sunrise, sunset, zodiac, mean revolutions of the moon, and a whole bunch of other crazy stuff. It recently celebrated its 600th birthday with this incredible projected light show.
Next stop heaven? Actually, it's the Bund in Shanghai. On the short trip between Pudong and the Bund, commuters are treated to one hell of a underground light show.
This may be our favorite Brando gadget: a USB programmable LED message wand. It's got room for a message that's around 85 characters long, and its 32 LEDs mean surprisingly good resolution. It even supports banner-style images, has scrolling effects and an optional blue backlight mode. We reckon it's useful when you'd…
Space Invaders 2008 is an art installation with 176 lamps (each with its own lampshade style) hung in a 1,600 feet-square curtain. They're all wired up to a system with a camera, turning them into a low-res video display that reacts dramatically to passers-by, as you can see above, or to music, as you can see after…
ThingM's WineM is one part intelligent wine rack, one part light show. This concept, currently on display at NextFest, works by taking bottles of wine tagged with RFID stickers and placing them onto the rack. Now if you're having Lamb Shank for dinner and want a decent Shiraz, just input into the computer that you…