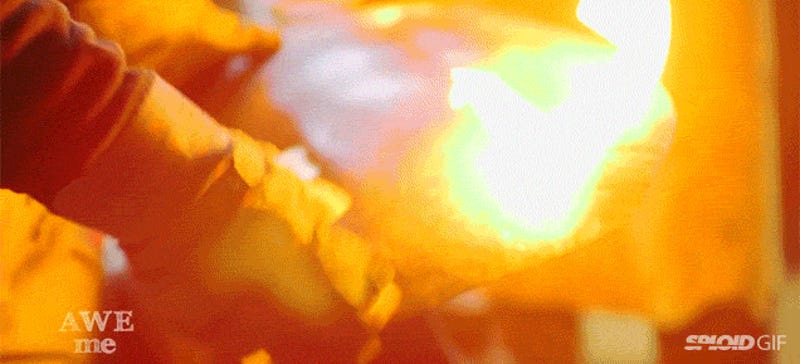 Making a real life version of Link's iconic Hylian Shield from the Legend of Zelda may be the most impressive weapon Man at Arms: Reforged has ever made. It required a perfect design, a lot of grunt work in curving the metal sheet, expert embossing and basically melting pieces of metal together to form the final…
It turns out the re-release of Majora's Mask for the Nintendo 3DS wasn't the biggest Legend of Zelda news this weekend because JAKKS Pacific has given Toyland an exclusive first look at the latest addition to its Big Figures Line: a 20-inch Link that's so detailed you can even see the texture of the fabric on his…
Artist Jed Henry has taken famous characters from the video game console pantheon and reconfigured them as samurais on centuries-old Japanese ukiyo-e woodblock prints. The results are pretty clever — I'm liking how Mega Man's defeated robot masters have become a cloud of oni. Henry's not done with this series yet, as…
Click to viewWhen you think about it, Zelda and Peach did let themselves get kidnapped a surprisingly high number of times. Call it Stockholm Syndrome, call it love; those princesses are literally asking for it.
Click to viewImagine, if you will, being sucked into a parallel universe in which the original Nintendo Entertainment System was exactly the same, but games like The Legend of Zelda were rendered in 3D. Don't know what I mean? Watch this clip.
Have you ever wanted to link to a specific comment on Gizmodo to share with beloved Friends? It's much easier than you think, here's how:
While many of us have our collection of nice electronic toys, most of us can't afford to walk into a store, take a look at a company like Sony's complete line of Bravia media add-ons and walk out with it all. And your conscience might stop you anyway-even if your wallet could take the hit, you know enough to look…
Although we finished the Zelda Twilight Princess game for the Wii back in November, we're kind of regretting the fact that we didn't wait until this Zelda Sword & Shield accessory was out before playing.