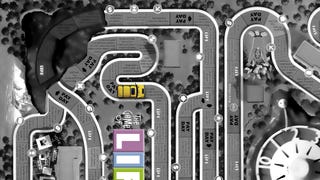 LoJack schmojack. You don't need some spendy radio transponder to keep tabs on that new Escalade. Uplinking your wheels to the great eye in the sky without breaking the bank is easier than you think.
The Federal Government has used the cell tracking 'Triggerfish' gadget for years now, and sometimes with great success. That's because its an effective, invasive piece of hardware: by posing as a cell tower Triggerfish is able to quickly glean valuable identifying data from phones. Like phone taps, this had previously…
Erica Sadun of iPhone coding fame just rigged up a sort of LoJack for your jailbreaked iPhone. Using Twitter, the iPhone can send periodic updates telling exactly where it is in terms of the location of its nearest cellphone tower. If your phone is lost or stolen, just check the Twitter update page and grab the latest…
The Gadget: Startup Zoombak is offering two new GPS-enabled trackers that use GSM cellular networks to report their whereabouts. One is for pets, intended to be worn in a nylon pouch on the collar of your dog (or large cat?). The other is for cars, so you can keep tabs on your teenager, at least until they wonder what…
The word on the street is that laptops get stolen. A lot. That's why Dell's announcing that customers who buy their Accidental Damage plan (CompleteCare) with their laptops will receive a Computrace LoJack system as well. Bundled with select Inspiron notebooks, this laptop-LoJack allows the company to track down and…
London saw a 15 percent rise in robberies between April and June, and a fivefold increase in the number of muggings and snatch thefts. The cause? Mobile phones and digital audio players. Chief Superintendent Paul Forrester of Merseyside police said the victims were mostly students and teenagers.