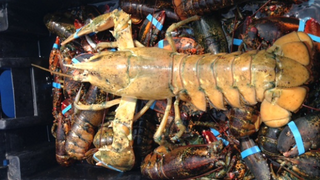 Four blue lobsters, one yellow, and one albino lobster have been caught in the Canadian Maritimes in the last two weeks. To put that into perspective, the odds of catching a blue lobster is 1 in 2 million, a yellow is 1 in 30 million, and an albino is 1 in 100 million! The CBC puts it into perspective.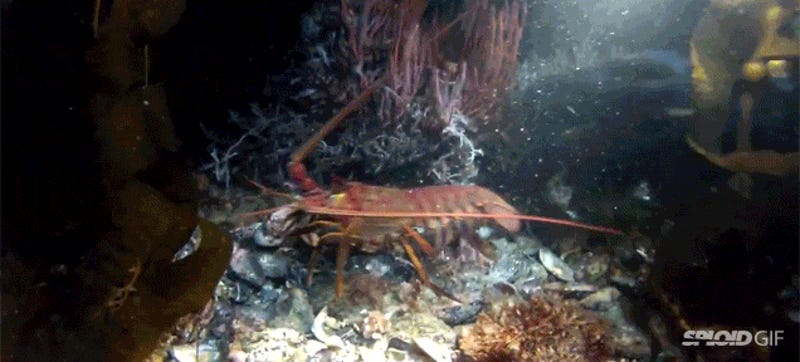 Because my only experiences with live lobsters are when they're on display in tanks at restaurants or used for poses in photographs, I never knew how insanely quick they can be. And because I didn't know they had cat-like reflexes, I never knew how hilarious it is to watch people fail at catching them. Now I know.
Operating a large commercial fishing boat is expensive, and lobster fishermen can only afford to check their sunken traps every three or four days. So Vince Stuart, a Nova Scotian inventor, created the Bait Savour which releases extra bait in the interim, increasing their haul.
Instead of lobbing your lobsters into hot water and have them boil to death like one of the Baldwins in Backdraft, use the CrustaStun. This shellfish killer zaps lobsters with 2 to 5 amps (that's a lot) at 110 volts, which first knocks them unconscious, then kills them through sustained current. More humane than…