Roads that sap energy from passing cars don't work in the real world. At the very least, they're expensive as hell to build and maintain. None of that stopped Volvo from trolling other cars driving on one with an XC90, however.

Enthusiasts of one particular car make are really only certain of three things: their chosen brand is the best, the people who prefer some other brand are drooling sub-morons, and there's no way in hell they'd ever drive a Saturn. Every brand has its share of the aforementioned drooling morons, but is there any way to…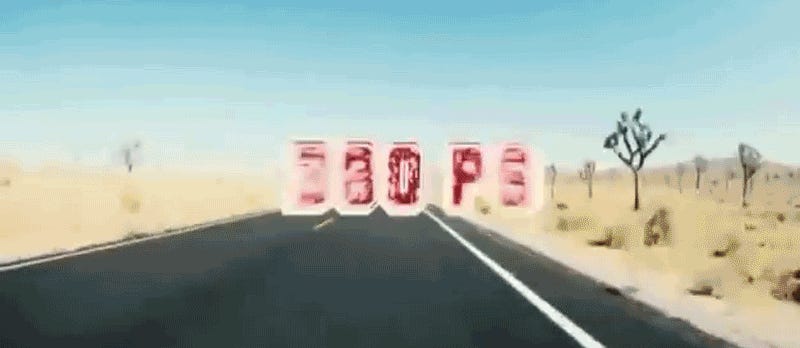 It was a few researchers from West Virginia who brought down the might of the German automotive industry, exposing VW's Dieselgate cheats. Do you think Germany is pleased about that?
XKCD is one of those things you can always count on to be out there, doing the hard research we all demand. And this time it's especially useful, since XKCD seems to have used math and statistics and other black, black magic to determine what car names would be most successful. And boy, are they good.
If there is a way to race something, people will race it. Enter the Power Racing Series, which is basically souped up Power Wheels built on a budget of $500. It is one of the most ridiculous, crazy, innovative, fun, and dangerous racing experiences I've ever seen, and you need to do it now.
Russia tends to be a land of innovation when it comes to its vehicles, especially if you consider "innovation" to be a foot-powered Lada. "Innovation" is definitely a word that came to my head when I saw this video of what appeared to be a UFO driving down a Russian motorway. The other word was "WHAT!"
Volvo's new trucks are so easy to drive, a hamster could do it! No, really. Volvo Trucks built a makeshift hamster wheel onto the tiller of one of its rigs, and using nothing but the orange-y allure of a carrot, a hamster steered a 15-ton truck all the way up a quarry, with sheer cliffs off each side. Holy crap.