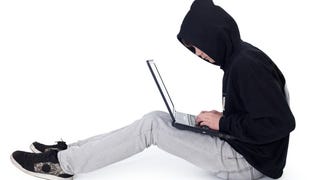 If you tried to visit Craigslist late Sunday night, you probably had a very weird experience. Instead of arriving at that sultry sea of classifieds, you were probably sent to DigitalGangster.com. Then, you were likely redirected to YouTube, where a very strange animated rap video filled your ears with lyrics about…
The #AntiSec lulzcapades are in full effect right now, and it seems like anyone is a candidate to be hacked, infiltrated, or compromised in some way. So what about you? We figured we'd offer up a few tools to fend off hackers, trackers, and invaders from all angles.
When the bunch of stodgy old Brits over at the Financial Times attempt to describe the world of internet slang to its readers, verbal trainwrecks, like this paragraph, happen.
What would happen if a fly landed on your touchscreen computer? It's a question we never thought to ask but thanks to YouTube, we now know the answer. [YouTube]
The execs at Sony HQ can wipe the sweat off the brow for the next 30 minutes, because the hacker crew of the SS Lulz is claiming responsibility for AlJahad.com's (temporary) demise. The Islamist extremism site is sunk.
The rabble rousers at 4chan are creating fake OkCupid profiles in an attempt to create an involuntary flashmob in New York City. It's sad for the potential victims but I gotta admit, sorta funny!
Wired recruited Will Ferrell to help them remember some technologies that were long promised but never delivered. Among Wired's most lamented: supersonic airlines and roboservents. Among Will's: A birthday cake with a burrito inside. Read, and laugh, at [Wired]
Watching that brick totally destroy that washing machine over the weekend was very amusing! Watching it totally destroy a poor little anthropomorphized washing machine will crush your heart into a million pieces. Those eyes! [BoingBoing]