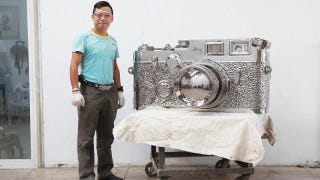 Leicas have some of the most-recognizable and most-duplicated features of any camera, but they've never been recreated quite like this.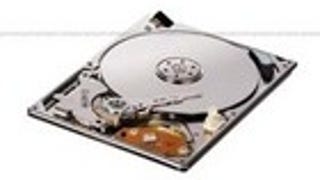 Samsung's Spinpoint M6 is the world's first 2.5-inch, 500GB HDD. Standing in at 9.5mm tall, the M6 will easily fit most existing laptop hard drive bays. For those of you worried about sloth-like performance, the Spinpoint M6 has a 5400rpm spindle speed, an 8MB cache, as well as a 3.0Gbps SATA interface. A Free-Fall…
The folks over at MeizuMe got their hands on a new M6 Mini Player SL and compared it to the old Mini Player model. The Mini Player, if you don't remember, is a nano-like competitor with similar features, but a less usable UI. The new version is essentially the same player, except noticeably thinner and smaller, and…
Meizu Me reports that Meizu will release a speaker dock slightly reminiscent of iPod speaker docks for their M6 player. The M6, if you recall, is a small nano-ish player that's actually quite good, despite taking much of its design influence straight from Apple. This dock will be 88 grams and measure 208x87x86mm.…
The Meizu Miniplayer review we looked at yesterday is getting an "SP" edition. We think the SP stands for "So Poorpeoplecanbuyit", because all the features are the same, yet it's nearly $30 cheaper than the price of the standard edition.
We have been talking up the Meizu M6 and the Oracom UB-890 for quite some time now. Both look promising, and both make me contemplate ditching the iPod. Our hombres at dapreview got their hands on both of these units and set up a head-to-head, Thunderdome style, battle for non-iPod DAP supremacy. In a long fought—14…

We have the tendency to throw around the cliché "iPod killer" more often than I throw dollar bills at strippers, but this time we mean it. Really. We have heard nothing but praise about the Meizu M6 portable media player and if this video doesn't seal the deal for you, we don't know what will. It is small, has a big…
The Meizu Miniplayer we posted a review of yesterday is actually coming to the US. Dreams do come true! Maybe this iPod competitor will have more luck than Creative in knocking the king off the throne—no, we're not talking about Elvis on the pooper.
Apple's MacBook's not the only one releasing a $1000 laptop with a Core Duo processor this week. Toshiba provides an alternative to our favorite fruity fellows with the Tecra M6. Starting at $1059, you'll get a 40 GB hard drive and 256 MB of ram. However, it doesn't come with Bluetooth or Wifi, so you'll have to add…