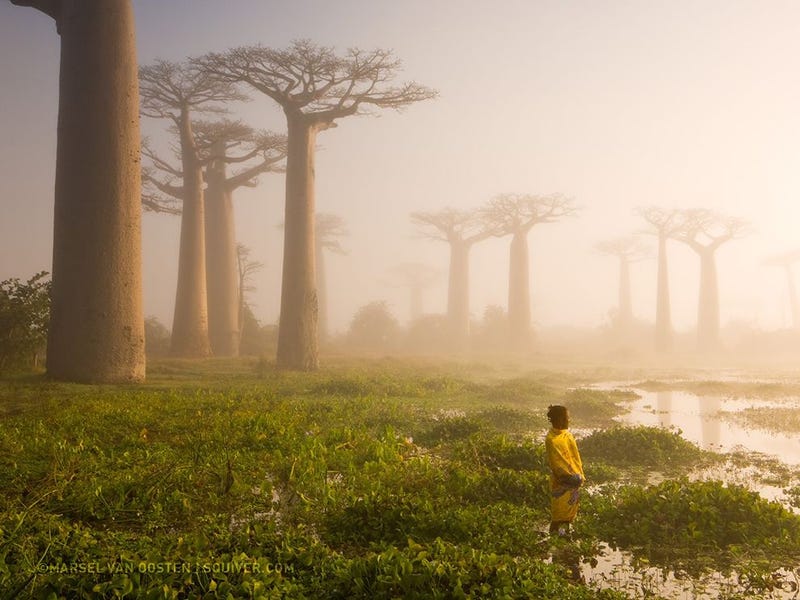 Nature photographer Marsel van Oosten didn't need to venture off planet to visit this otherworldly forest. These stunning baobab trees are located right here on Earth in Madagascar.
The Pasteur Institute of Madagascar confirmed yesterday that a Madagascar village had lost at least twenty people to a deadly outbreak of the bubonic plague. Today, the BBC confirmed with officials that two cases of pneumonic plague – considered deadlier and more virulent than bubonic plague – have also been reported.
The Mangarahara cichlid is a fish native to the rivers of Madagascar — or, at least, it was. It's thought that the fish has gone extinct in the wild, and the only three survivors are in a pair of European zoos. But these three fish are all male, old, ugly... and liable to kill any fish that tries to breed with them.
Meet Brookesia micra, the newly discovered world's smallest chameleon. This wee creature was discovered on an island off of Northern Madagascar, where a biological expedition found these tiny beasts snoozing in vegetation a mere four inches off the ground. Juvenile specimens of Brookesia micra are the size of a match…
This cape — which required four years, one-million Malagasy golden orb spiders, and eighty workers to catch and release the two-inch arachnids daily — was commissioned by Nicholas Godley and fabric researcher Simon Peers. Every day, weavers would extract up to 40 yards of silk from a single spider before returning it…
Photographer Stephen Alvarez has captured the beauty of Madagascar's limestone "tsingy" towers, which house lemurs and vegetation within their crevasses. You can find a full gallery of Alvarez's photos from this unearthly landscape at his site.