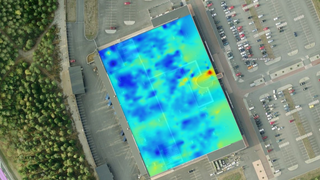 In some ways, it's an ominous pitch. By measuring the "magnetic fingerprint" of any building in the world, the Finnish company IndoorAtlas can conjure up a startlingly precise indoor map of any building. It's technology that sci-fi has dreamt of for decades. But instead of surveillance, it's being used for shopping.
The FAA can make the rules about air travel (god no inflight calls, please), but it's still beholden to the whims of earth's shifting magnetic field. Runways are named after their compass orientations to help pilots navigate. A changing magnetic field, however, means they now have to be renumbered.
So, that's another one the birds have on us. In addition to flight and colorful plumage, they're also equipped with magnetometer beaks that can sense magnetic fields and use them as a map. Yes, even chickens.