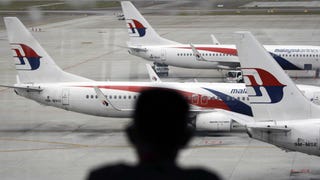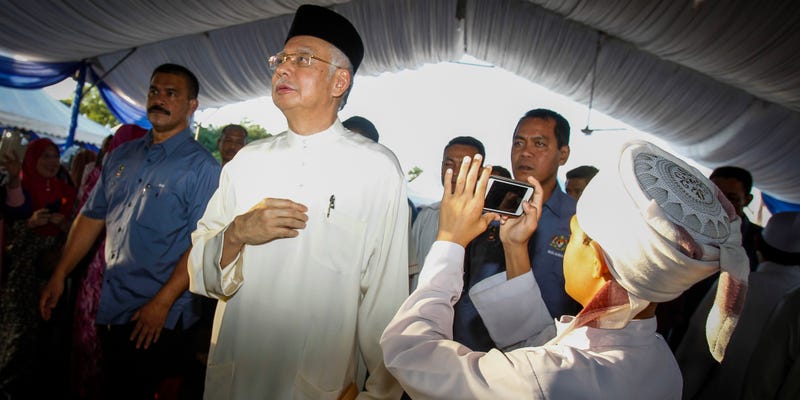 In 2011, Malaysian Prime Minister Najib Razak promised that Malaysia would never censor the Internet. Speaking at the first Malaysian—ASEAN Regional Bloggers Conference, Najib said: "I have no doubts whatsoever that Malaysia has one of the liveliest blogospheres in the world. And definitely one of the freest if not…
The internet keeps a close eye on what companies like Apple, Samsung, and Sony import out of Southeast Asia, since those components hint at products coming down the pipeline. The Department of Labor keeps a close watch too, but for a very different reason: Uncovering "modern-day slavery" by the factories that make…
I'd heard that certain cultures like to furnish their deceased loved ones with paper tokens for the afterlife—think Monopoly money, paper Viagra, that sort of thing. But those iPad-lovers need their tablets for the afterlife too, according to the Malaysian families who have bought up paper iPads in bulk.
Gizmodo's resident dogspert, Jones, will be wearing a black legband today to honor Manny—he's the blond in the raver's jacket, above—who was found dead at his kennel last week. The dog, who had arrived from Northern Ireland with his chum Paddy, both of them a gift from the Motion Picture Association of America, was…
We're not sure what's wrong with the old drugs-up-the-anus technique, but a Malaysian businessman tried to smuggle 2 kg worth of heroin inside two laptops. Where he went wrong was using two incredibly old laptops instead of something current, and well, looking suspicious while he did his smuggling thing. The airport…
Lucky and Flo, two black Labradors, have been given outstanding service awards for their part in a five-month campaign that has crippled DVD piracy. The two hounds are responsible for the seizure of over $6 million worth of illegal DVDs in Malaysia, as well as the arrest of 26 people, despite the fact that a $28,560…
A company in Malaysia seems to have borrowed a bit of the old iPod Nano 2G design in making their players. The knockoffs support MP3, WMA, MTV, AMV, voice recording, ebook reading, FM radio, photo viewing, and comes with 1 or 2GB of memory. Best of all, they're now only RM 200 ($54) and RM 290 ($79).