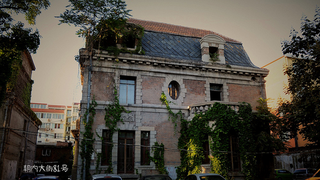 This expansive stone mansion—known Chaonei No. 81—is an architectural anomaly in Beijing. Once a church, then a home, today the building stands out for its ornate Baroque style, yet it lies in decay. Why? Because it's probably haunted, and no one wants to go near it.
Supposedly inspired by that party movie Project X and probably more influenced by their own impressionable roller coaster hormones, teenagers are doing teenage things, only bigger, badder and from the sounds of it, a helluva lot more fun... and illegal. Hundreds of teenagers are flocking to parties at vacant mansions…
When I become an incredibly rich technology magnate, perhaps next year, I will craft my palace as Henry Clay Frick did in 1913. There will be bowling. My staff will have their own diner. And the secrets will be many.
In this episode of Home Makeover: Mansion Edition: Steve Jobs finally, officially, gets to demolish his house to build a new one. There had been some scuttlebutt over Jobs-occupied Jackling House was a historic landmark, but! It seems that Jonathan Ive can finally get cracking on those iHouse blueprints. [Almanac News…
Ahh, the great outdoors. Wouldn't it be nice to get out to the woods, to a log cabin far from the things of man? Naturally, you'd still need motorized Lutron Sivoia QED window shades, a "corporate-style" phone system from Panasonic, a whole-house music system and an AMX home control system to bring it all together. Oh…