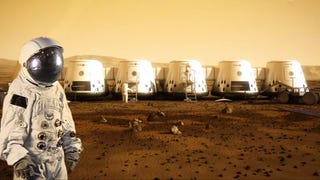 Now that nuclear-thermal rockets are becoming a reality, we may very well be shipping off the first human pioneers to Mars (both safely and efficiently) in the not-too-distant future. This, of course, leaves the question of exactly who will become the first generation of Martian-Earthlings.
We've known for a while that there are frozen water deposits just beneath the surface of the Martian poles, but now it seems that there are seasonal streams of liquid water that wind across the red planet's surface. Today, a group of scientists announced their discovery in Science, and told io9 what this liquid water…
Unlike Earth, Mars is sorely lacking in the energy department. While future Martian cities may eventually be powered by algae, solar steam or even geothermal power plants, colonists are going to need an energy source for their offworld outposts.
When the first human colonists arrive on Mars, they could find a nice warm science lab and living quarters waiting for them, all built by thousands of tiny ant-size robots working and thinking collectively. European researchers are hard at work developing swarms of autonomous microbots. They can also do some other…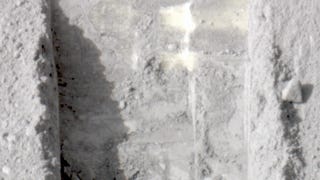 Remember that mystery white substance that the Phoenix Lander uncovered beneath Martian soil with its robot arms? Scientists were speculating that it might be salt or it might be ice. Now, a few days later, it's looking very much like ice. Why? It's melting, as you can see in these pictures.
Astrobiologists seem to have trouble putting their money where their mouths are. Generally among the most ardent supporters of planetary exploration, around 2/3 of them got cold feet yesterday at the Astrobiology Science Conference 2008. During a talk entitled "A One-way Mission to Mars," famous cosmologist Paul…