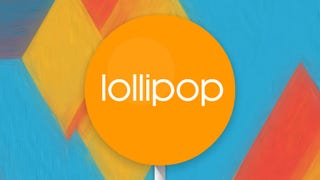 Updates to Google's Android mobile OS take famously long to roll out to actual consumers, but here's one stat that really puts things in perspective: 16 months after Google first released Lollipop 5.0, it's finally the most popular (not by a majority!) version of Android.
Android (6.0): It's no secret that Google Now On Tap was a little disappointing when it first came out. Now it's getting one handy feature. You can use it to easily share screenshots. It even removes all the clutter in your status bar.
Android Marshmallow, Google's latest update to its mobile OS, is already rolling out to a few lucky handsets. With a more general rollout poised to begin, Google is showing it means business when it comes to battery life.
It's been four months since we learned about the forthcoming release of Android Marshmallow, fka Android 6.0. Today, it begins rolling out to Nexus phones, and soon...the world. What will this much-hyped software release bring to your phone?

The original Nexus 5 was has remained one of my favorite phones since its launch. It just fit in my hand so perfectly, and it was fast as hell. Still, it was crippled by truly terrible battery life, and when longer-lasting phones came along I couldn't help but switch.
I don't suppose you've heard the rumors that Google will announce its new Nexus phones on September 29th? That seems pretty damn likely—because we just got invited to a Google event that very day.
Hey there, fans of candy and open-source mobile operating systems. Google just announced that the codename for the latest version of its mobile OS, Android M, is "Marshmallow." Combine it with Gingerbread and KitKat, and you can make some weird software s'mores.
Screw the F-35 and the Navy's railguns. This air cannon, which can shoot marshmallows as far as 76 feet, is what the Pentagon needs. Oh, and Romney—beware.
Eating buckets of Yummy Dough will definitely turn your preciouses into plumpers, but it's not the only thing at Toy Fair that'll make your kids fat.
You may have fond childhood memories of sitting around a campfire, telling ghost stories while cramming your mouth full of charry, molten sugar with little abandon. And you're be right to reminisce. Roasting marshmallows around a fire is one of the few unornamented pleasures of this world. But tell me, dear reader:…
We knew you could build your own marshmallow blaster gun out of a used Pringles can, tape and a two by four, but what about those of us who are too lazy to build stuff? Well, now you can buy your own pre-made pump action marshmallow gun that shoots those soft confectionaries up to 50 feet. Fifty! That's further than…