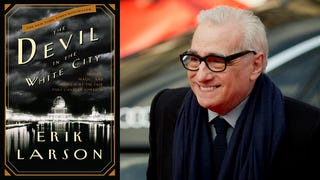 The Devil in the White City is finally coming to the big screen. According to Deadline, Erik Larson's 2003 book about a real life serial killer at the 1893 World's Fair is one step closer to reality, with Martin Scorsese slated to direct and Leonardo DiCaprio to star.
Martin Scorsese's Hugo is free on iTunes today as part of its 12 Days of Gifts promo. That's pretty great!
The latest installment in Apple's arsenal of celebrity Siri promos is here, featuring a very peppy Martin Scorsese headed downtown in a yellow NYC taxi. Marty makes the most of his time alone with his virtual assistant, switching around appointments and consulting her for the downtown traffic report.