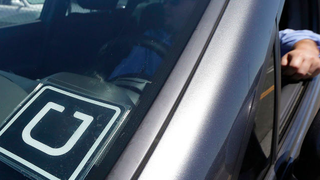 Uber has announced that it's just settled two class-action lawsuits in California and Massachusetts for a cool $84 million. And for that princely sum, Uber gets to keep its drivers as contractors, rather than employees.
The December 24, 1900 Boston Globe included an article that imagined what Boston would look like in the year 2000. Written by Thomas F. Anderson, the article was titled "Boston at the End of the 20th Century." Anderson envisioned a city with moving sidewalks, pneumatic tube delivery of everything from food to…
Verizon has announced that it reached almost 1 gigabit download speeds during a recent FiOS trial. A subscriber was able to attain throughput of 925 Mbps with currently deployed equipment—barely shy of a gigabit, but still really fast.
Massachusetts' Bridgewater Triangle is ground zero for all manner of pseudoscientific phenomena, such as ghost hitchhikers, black helicopters, and Indian burial grounds. In short, the area is the entire oeuvre of Stephen King in the wrong state. [Boston via Cryptomundo]
Back in 1922, a mechanical engineer began building his summer home in Rockport, Massachusetts, out of paper. Originally used just as insulation, Elis Stenman soon began to make furniture and decorations out of paper as well. What resulted was Rockport's Paper House, which is remarkably still standing after 80 years.…
MSNBC is running a report on the impending likelihood of legalized marital relations with robots. They have word from a leading researcher at the University of Maastricht in the Netherlands, Dr. Levy, who seems to think peeps will be getting freaky with their robots by 2012, with marriage following by 2050. One thing…
Diebold, everyone's favorite manufacturer of easily hacked voting machines, wasn't happy when the Commonwealth of Massachusetts decided to go with one of their competitors when purchasing voting machines for the disabled. In fact, their feelings were so badly hurt by the snub that they've decided to sue the state.