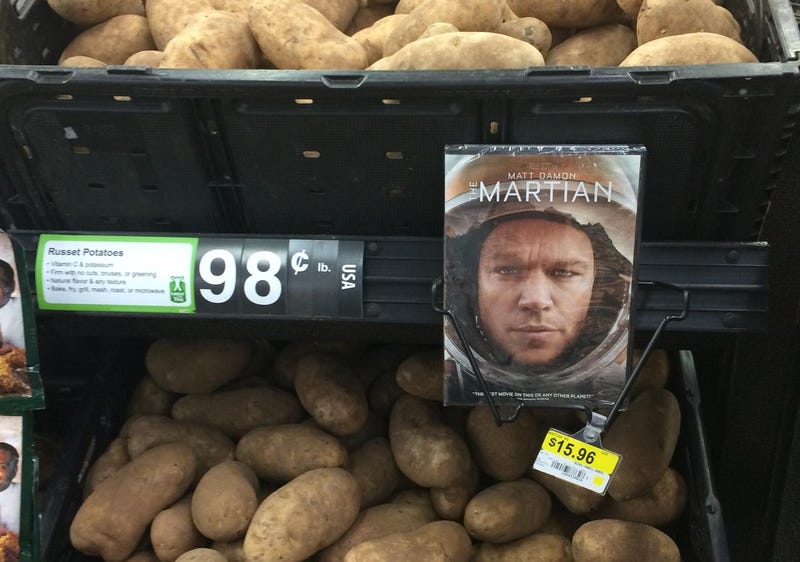 This photo of a DVD of The Martian being sold next to potatoes has gone viral. If you've seen the movie, it seems like perfect cross-promotion, done perhaps by some clever person at a random grocery store. But it's no accident.
When it comes to edge-of-your-seat suspense, The Martian is in a class of its own. Ridley Scott's new movie, in theaters today, is a top-notch survival thriller, full of twists and turns that'll make you catch your breath. It's the most exciting movie in ages. Plus it'll make you want to be an astronaut when you grow…
Right now, here's how close we are to the events of Andy Weir's novel The Martian actually happening: Not very. NASA believes we're probably about 20 years away from putting an astronaut on Mars, but as the movie about a astronaut being stranded on Mars hits theaters, 20 years feels longer than it sounds.
Wired has done a handy cut-out-and-keep guide to spotting geeks. Third from the right is gadget geek, who apparently "writes ferocious comments on Giz" (FIRST! and Will It Blend? are not examples of ferocious comments, before you ask.) James Chiang's fabulous photo just begs the question, however: What kind of geek…