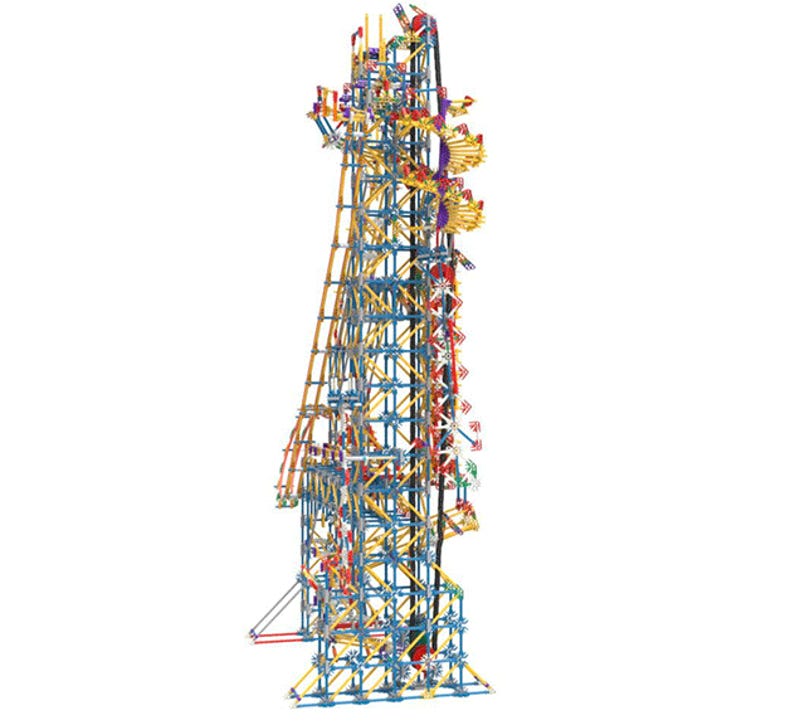 No toy has managed to unseat Lego from its building toy throne, but K'NEX probably came the closest. What it lacked in small, highly-detailed sets, it made up for with massive creations like the legendary Big Ball Factory that the company is now bringing out of retirement after 20 years.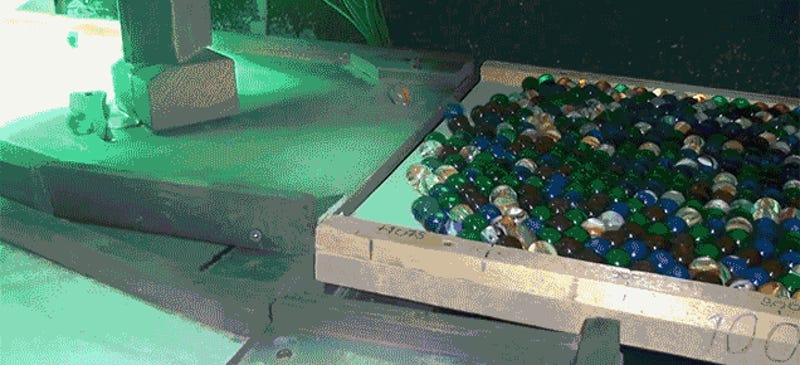 If you're one of those cruel friends who likes to gift new parents with baby toys that make a lot of noise, a drum set is nothing compared to this monstrous, and utterly deafening, 33-foot long marble maze dubbed the Marble Tsunami by its creator Jelle Bakker.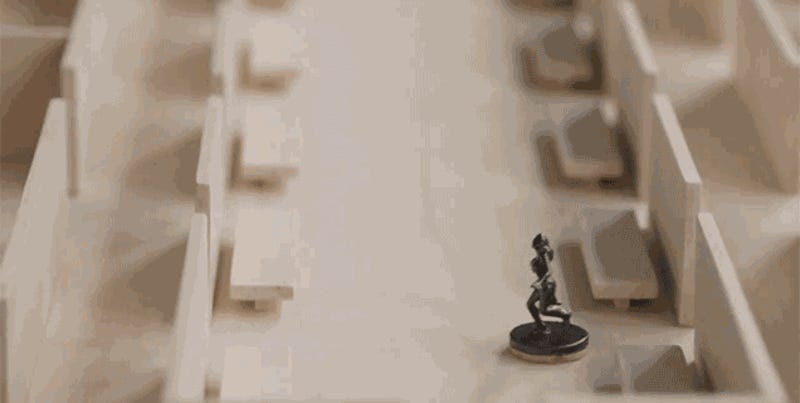 How do you keep a table full of hungry kids distracted while dinner still has a few minutes to go in the oven? Easy, you ask Danish designer Benjamin Nordsmark to build you one of his wonderfully complex Labyrinth tables featuring six tiny figures trapped inside that can be steered through the maze using magnetic…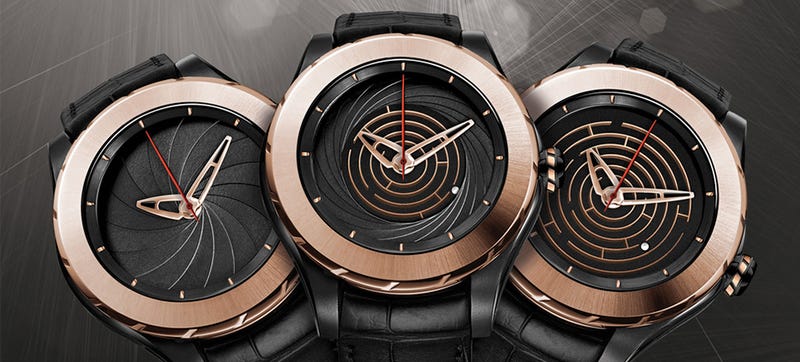 Smartwatch makers can boast about how their devices will boost our productivity, but eventually they'll all mostly be used for gaming when it's inappropriate to access our phones. But as Valbray's Oculus Minotaurus demonstrates, your watch doesn't need to be particularly smart to be entertaining.
If you've already tired of the hundreds of games on your smartphone, here's another way to kill time on your long morning commute—and possibly even finally beat your caffeine addiction. This double-walled insulated mug features a series of mazes on the outside that has you skillfully piloting a ball bearing through…
Every cat should be so lucky as Rufus, whose owner built him this incredible room-size climbing structure out of a whole bunch of storage boxes. Watch it materialize in the video above! [Neatorama]
As much as you'd like to, you can't spend every waking minute playing with your dog. So this Mazee ball will fill in as the perfect petsitter, challenging your dog to free a delicious treat by solving the simple maze inside.
This photo shows what Japanese artist Motoi Yamamoto created out of 2,200 pounds of salt over the course of five days. At first glance it seems like he didn't actually make anything, but look closer and you'll see something lovely.