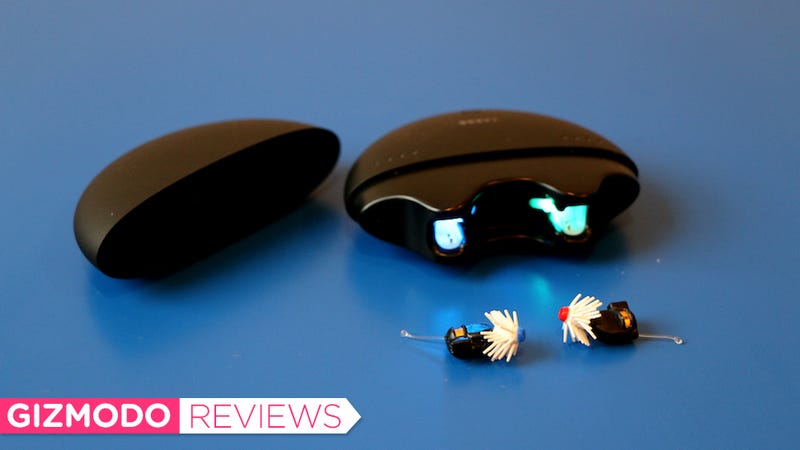 Doctors have been trying to find simpler and more convenient ways of giving patients drugs for years. Now a team of researchers at North Carolina State University has just developed a device that's about as hassle free as can be: It looks like a bandaid, and it releases drugs automatically when the skin flexes and…
Hearts are too valuable to risk—which is why the NSF announced Friday that it would be funneling millions of dollars into a new effort to develop virtual hearts for medical device development and testing.
iHealth was the first company to sell a medical device through Apple, so it's only natural it's also the first to fully integrate its products with Apple's HealthKit. That means all the data iHealth's connected monitors and trackers collect not only gets sent straight to the app, it's also automagically logged in your…
PETA and PETA loving people, chill. It's not real. Well, the animals could be real but the sheep isn't really being used as a dialysis machine. Okay. The man and sheep setup is actually part of an art piece by Revital Cohen called 'Life Support'. It examines whether we could use animals as medical devices.
You've probably heard of hydrostatic weighing, where the amount of water your body displaces while submerged reveals how much of you is lean meat and how much is flab. The Bod Pod takes that concept a step further, using air instead of water to see what you're really made of. It measures mass and volume, and from that…
It's reassuring to know that among the earliest and most primitive gadgets were those expressly designed to inflict pain.
Integrity Applications has figured out a way to measure blood sugar on-the-spot without breaking the skin. GlucoTrack is a non-invasive glucometer that uses a combination of ultrasound, conductivity and heat capacity to measure glucose levels via an ear clip. The product is to undergo phase 2 clinical trials in the…