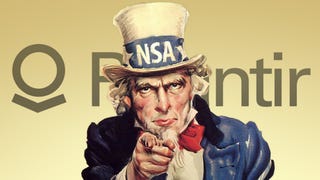 "I applied for a writer job at Palantir," a California journalist tells Front! "They specialize in using artificial intelligence to analyze data, something like that. My [Republican friend] works there. I have a few tidbits from the hiring process—they are sort of menacing, in retrospect." It's apparently a tough…
A new book reveals that a member of MI6, the British spy agency, discovered during WWI that semen makes excellent invisible ink, and often deployed it in the field. The name of the man who discovered this? Mansfield Cumming.
You'd think MI6 agents would handle top-secret data more carefully than on memory stick in a purse, right? Well that purse was left behind on a train in 2006, compromising a multi-million dollar drug operation.
A Nikon Coolpix camera belonging to the MI6-the British equivalent of the CIA-was sold on eBay for $30 with images of al Qaeda suspects, fingerprints, names, rocket launchers, and missiles inside. That's bad enough, but it gets worse: the camera also contained top secret information that may compromise the security of…