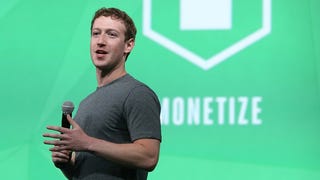 Bloomberg crunched the numbers on "self-made" billionaires in the U.S. and found that about a quarter of them were college dropouts. Ten of America's 43 self-made billionaires dropped out. One, Harold Hamm, never even attended college.
My goodness, Steve Jobs' new house looks like it'll be a doozy. And it'll have to be, if he wants to keep up with the ivory castles his tech mogul cohorts have built for themselves.
Dell's said to be joining Google in fleeing China in search of a "safer environment with [a] climate conducive to enterprise," potentially taking the $25 billion it spends on equipment and parts in China to India.
I'm sorry, but I just gotta know—are Dell Dude #1 Michael Dell and Iron Man director Jon Favreau secretly related? Does their freakish resemblance not trouble anyone else?
Everyone in tech is taking an economic beating right now, but Dell is doing particularly badly. Why? Turns out their business customers—which make up about three quarters of total sales—are buying even fewer computers than regulars folks.
It seems like every tech company is feeling the pinch these days, and Dell is no different. In order to cut costs, they are encouraging employees to take up to five unpaid vacation days or a severance package during Q4. CEO Michael Dell has also initiated a hiring freeze and announced that the company will be using…
A week ago, Dell launched its customer-centered "Dell 2.0" push with its Diggish customer suggestion site, IdeaStorm, where users can post ideas and thoughts on how to improve Dell products. Other users vote on the ideas so that the most popular ones hit the front page, ensuring that a set of eyeballs at Dell scopes…
Nothing like some friendly co-opetition between Dell subsidiaries Alienware and XPS to keep the blood boiling, and the next shot inside of Michael Dell's bucket is the upcoming XPS 700. It'll feature an overclocked and hyper-cooled Core 2 Extreme CPU (affectionately known as Conroe), and will also offer the option of…