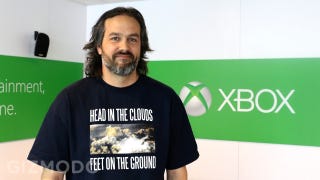 Microsoft's Kudo Tsunoda is one of the men in charge of HoloLens, a headset that lets you see virtual objects as if they existed in the real world. At E3 2015, he told me a bit about what we can expect from Microsoft's holographic computer at launch—and admitted that one key issue will still need some ironing out.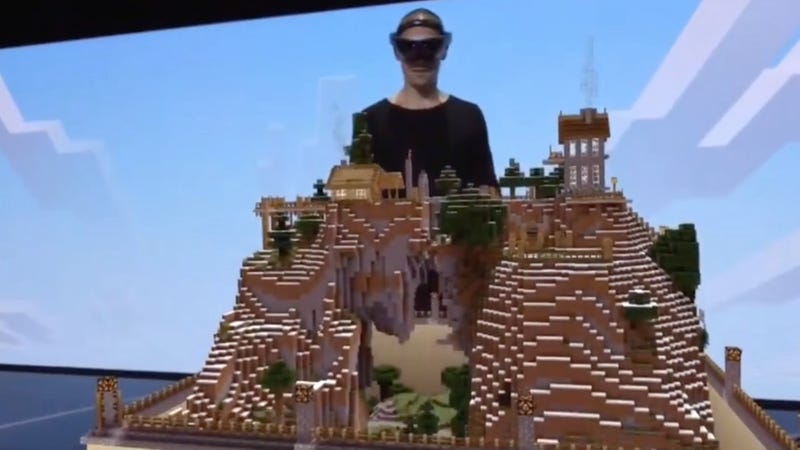 When Microsoft said you'd be able to make Minecraft worlds appear in your living room with its new HoloLens headset, perhaps you squealed in glee. Or perhaps you wrote it off as smoke and mirrors—not reality. Guess what? I just played it. Everything you saw on stage is real.
Want to know more about the mysterious Magic Leap and its plan to make virtual objects appear in the real world? Watch this fireside chat with three of the company's leaders, including Snow Crash author Neal Stephenson. [MIT Tech Review]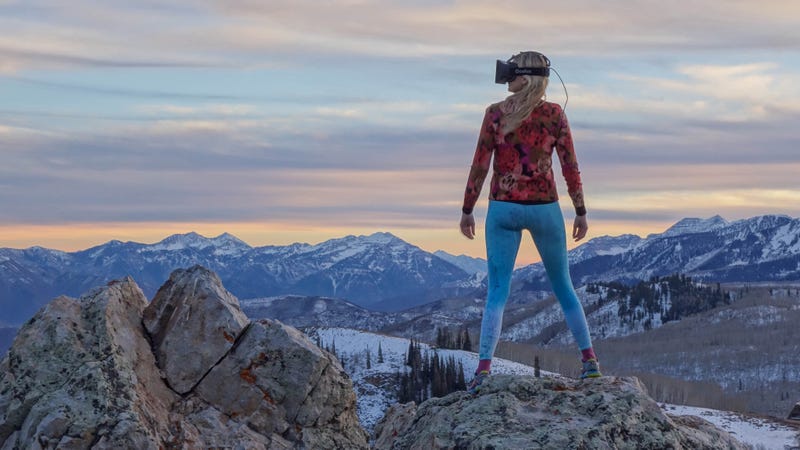 The Oculus Rift VR headset lets you see into another world—but not your own. It's not like Microsoft's HoloLens, where you interact with 3D objects in your world. At least, not yet. Oculus just bought Surreal Vision, a startup dedicated to pulling the real world into VR.
Remember Magic Leap, the elusive Google-funded company promising to make virtual objects look like they exist in the real world? The one whose technology we've never actually seen? The secretive startup just released this incredible video filled with robots, retro rayguns, and a holodeck-like user interface.

Next month, Canon will start selling a weird mixed reality system that blends real and virtual objects in front of your eyes. Like Google Glasses, it sounds like our science-fiction dreams come true. Sort of. From what we can see in this video, wearing the new goggles makes the world a painful, disorienting place.…