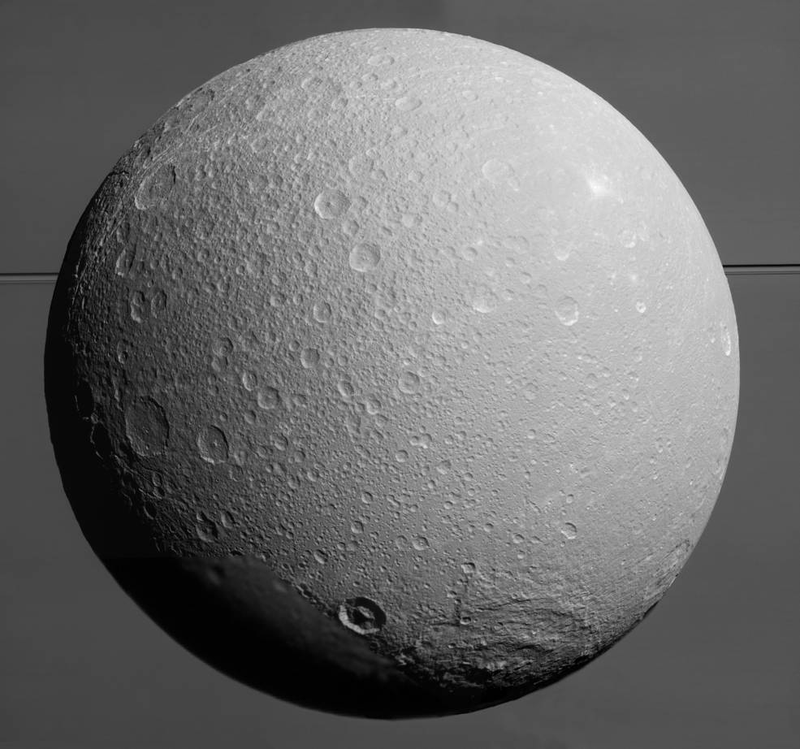 Countries are scrambling to get to Mars in a good ol' fashioned space race. But focus might be shifting to the red planet's two moons. According to reports, Japan announced plans yesterday to bring its asteroid-probing technology to the tiny Martian satellites.
This week on Meanwhile in the Future, we ask what would happen if Earth had a second moon. How exactly that happens I won't reveal — you'll have to listen! But once it does, there are some really interesting things that we might notice on Earth, from tides and the night sky, to the potential destruction of Earth.
What happens when a planetary scientist has a love for order? He creates code that sorts everything from our solar system's moons to exoplanets into graceful spirals where every object is slightly smaller than the one before. Astronomical knolling is my new favourite way to contemplate the vast scale of space.
NASA's astronomy picture of the day is nothing especial today. At least for more people. For me it is special because I like to look at the four moons that tantalize Earth scientists with the possibility of life—four moons that we should explore soon, shown here to scale. So beautiful, they never get old.
Another day, another fake image getting passed around as real. Today we have everything from posing puppies to sketchy satellites to underwater trains that are just too good to be true. Always remember the first rule of viral image safety: be aware before you share.
One day, poor planet Earth will succumb to the centuries of abuse we've dealt her, shrivel up, and cease to support life. Then, if we're not already living in some Elysium-like habitat in space, we'll have to find a new home. Jupiter's moon, Ganymede, might just be it.
It's official: NASA and the ESA will be sending specialized probes to the Jupiter moon Europa to further investigate that icy, ocean-y place for signs of life. In 2020. Patience!