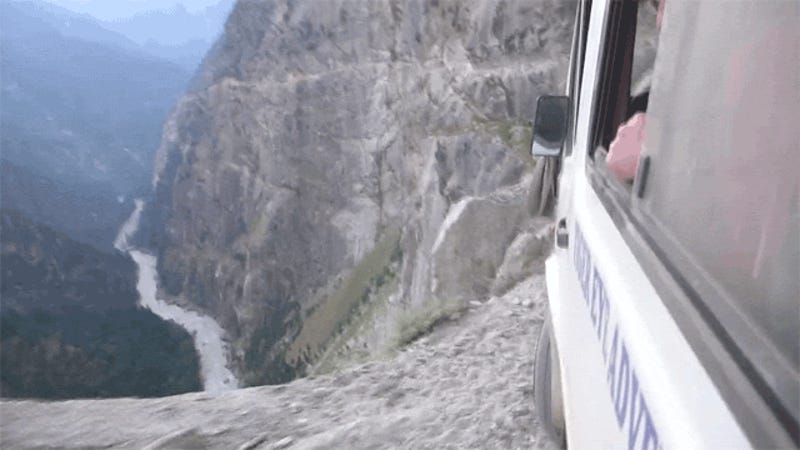 So like... Uhh... Yeah... Oh my... this is just the van ride up to the Himalayas. As in, this scariness is only the beginning of something even scarier (that would be climbing the damn thing). Mick Fowler shot this video of his van driving up the mountain and it's so close to the edge of the cliff—we're talking inches…
Face it, you're no mountaineer. Unless you are, in which case congrats. But for the rest of us, there'll be no mountain-top revelations to make our souls take flight. Not in real life anyway. But Google Map's new summit shots are the next best thing.
Mountain climbing can be dangerous if you don't know what you're doing. It can be dangerous if you do know what you're doing. Mountaineer Mark Roberts knows this first hand after his terrifying tumble down Parsley Fern Lefthand Gully in Wales. If you thought mountain climbing was just slightly too scary to ever…
You know that scene in movies where a character has a sudden realization and their coffee cup dramatically slips from their fingers and crashes to the floor? That, in theory, would never happen were the characters using these Crux Mugs, which employ an artificial climbing hold for the handle.
If you're a photographer who covers extreme athletes like mountain climbers and wants to capture a moment from a unique angle, you're probably willing to take some risks yourself. Like Corey Rich's use of an incredibly precarious folding ladder tethered to the near vertical side of a mountain. Here's to hoping he…