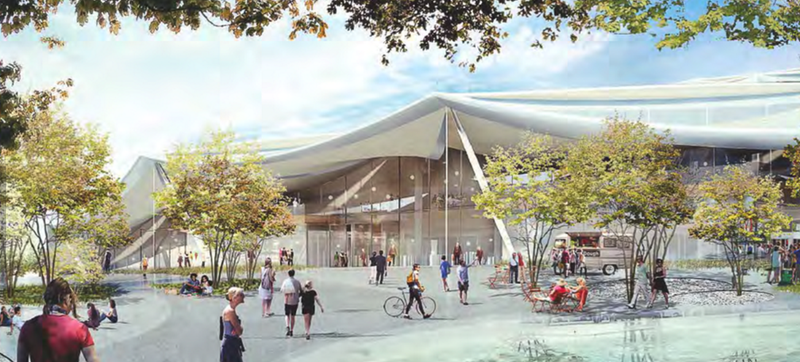 Google has been planning to build a new set of offices, just down the road from its existing HQ in Mountain View, for a while. Now, a new series of renders show what it might look like to spend time in.
Yesterday we learned that Google's robot-built glass wonderland had been struck down by Mountain View's City Council in favor of a plan by LinkedIn. Today, Bloomberg paints a picture of the plan that got shirked.

Apple is building a spaceship. Nvidia will work inside alien polygons. Amazon has its orbs. Soon, Google might have an crazy new headquarters of its own: A series of giant, transparent canopied buildings filled with open spaces for Googlers to congregate.
La arquitectura de las sedes de grandes empresas siempre es fascinante, y la de Google no es una excepción. La compañía prepara un nuevo Campus para Mountain View, un proyecto bajo enormes cubiertas de cristal y cuyos edificios podrán cambiar de forma.
¿Y si Google estuviera trabajando en un coche volador como el qué veis sobre estas líneas? La pregunta es solo el resultado de la más pura especulación, pero hay dos hechos ciertos. El primero es que existe una compañía llamada Zee Aero que asegura estar probando un nuevo concepto de transporte personal volador.
The frustrated residents of Mountain View are fed up with the poor performance of the free Wi-Fi network that Google set up a few years ago that they're spending taxpayer dollars to build their own. New routers will soon go up at City Hall and the library, where service has been particularly bad.
Ready for a cozy two-bedroom starter cottage? This little house in Silicon Valley is listed at $1.1 million. Act fast, because there is definitely not a housing bubble in the Bay Area.
Imagine this: You set up the perfect kinky hook-up on the Internet. You found a hot partner who wants to have sex with you, provided this sex happens on top of a pile of cash. So you find the pile of cash, you show up at the appointed time to get lucky, only to find out that it's not your lucky day at all.
Sergey and Larry's involvement with NASA seems to be getting ever deeper. Alongside the parking rights for the Google company jet at Moffat airfield, and using NASA data for Google, the Mountain View-based company is to build a brand new empire on 42.2 acres of land owned by the space agency at the Ames Research…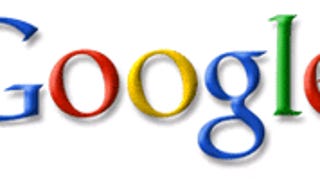 Looks like all the Wifi troubles Google's been having have been taken care of—or at least classified as a low priority bug—as the search engine company launches free WiFi for its home town of Mountain View.